In Palestine today, regular meetings and demonstrations against Washington's recognition of Jerusalem as the Israeli capital are held. Events traditionally held recently on Fridays and are called "Friday of anger." During the speeches of the Palestinians, clashes with Israeli policemen and soldiers, ending in bloodshed on both sides (more often with the Palestinian one), are becoming a frequent occurrence.
Mass demonstrations take place in the West Bank and in Gaza, where they again burn tires and Israeli flags, at the same time urging the international community not to be led by the United States and Israel and not to recognize Jerusalem as the capital of Israel.
The most violent clashes take place in the Nablus region, where the funeral of an 16-year-old Palestinian shot dead by Israeli security forces took place this morning. The funeral culminated in a rally that culminated in attacks on Israeli police and border guards. Clashes with security forces take place in the Al-Aroub refugee camp.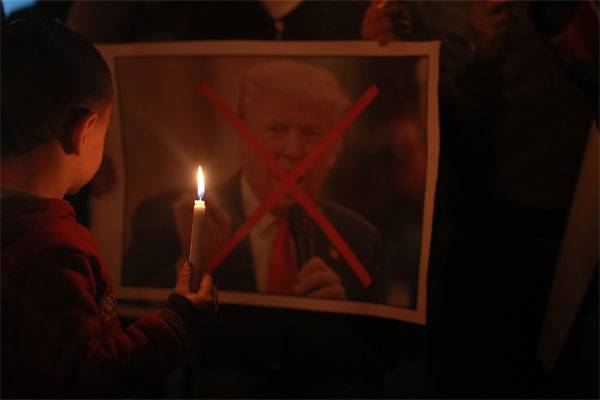 In Palestine itself, it is noted that clashes are often provoked by residents of Jewish settlements.
Police used special equipment to disperse crowds around the Beit El checkpoint, in Hebron.
Against this background, reports come from Egypt that official Cairo is attempting to resume dialogue between the Palestinian parties Fatah and Hamas.