Destroyers such as "Zamvolt" never got out of a series of long-term failures. A spokesman for the US Navy said that it has not yet decided what shells the LRLAP specialized artillery shells will replace after their cost per piece has increased to the 800 space amount 000 dollars, reports Defense News.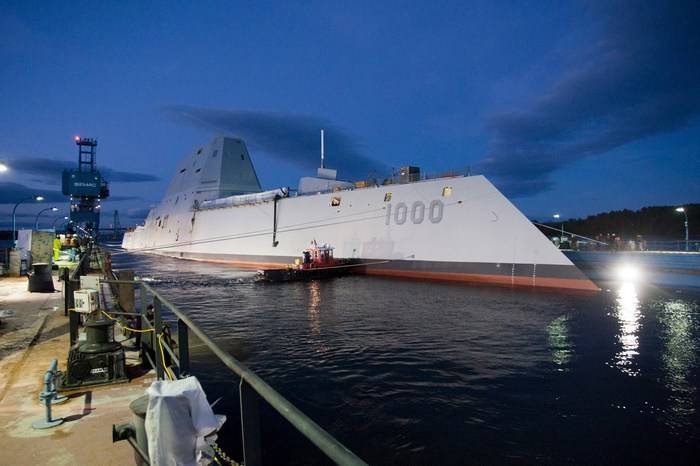 LRLAP was the only ammunition designed specifically for the Advanced Gun System, and is currently on
navy
there are about a hundred units purchased back in 2009.
After reducing the number of destroyers, and reducing the total number of projectiles ordered, its cost was simply astronomical, and according to some estimates more than the Tomahawk missile, capable of hitting targets at a greater distance.
Also in 2017, the railgun development program was closed,
weapons
accelerating projectiles using an electromagnetic pulse. Thus, it turned out that only 20 rocket mines on 80 Tomahawk and air defense complexes remained at Zuwalt.
For the destroyer, the cost of which has already exceeded 3 billion dollars, this is very weak. The most interesting thing is that the management of the fleet seems to be quite happy with the current situation. According to them, they will follow the latest weapons, and if they notice something interesting they will definitely get it.