The TV channel Al-Jazeera publishes material that refers to the decisions of the Kramatorsk City Court, classified by the Ukrainian prosecutor's office. We are talking about decisions on the confiscation of funds from the entourage of the former President of Ukraine Viktor Yanukovych. Earlier, the court decided to collect a total of one and a half billion dollars from people "close to Yanukovych."
The information, as reported by the media and international human rights organizations, turned out to be classified for the reason that in the case of withdrawing funds to offshores not only the names of those people who are considered today Yanukovych's surroundings appear. According to Al-Jazeera, there is also information about current high-ranking Ukrainian officials. Moreover, the investigation allows to establish the facts of ties between the former and current authorities of Ukraine.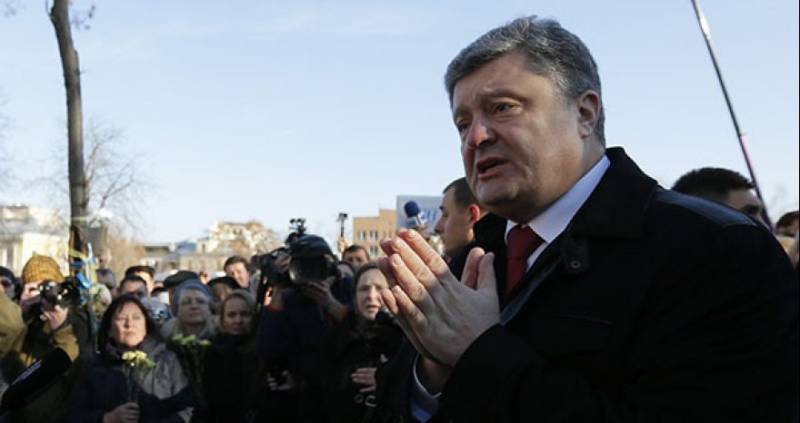 The Ukrainian Prosecutor General's Office is trying to deny the fact that it was decided to classify the case because of the presence in it of information about the crimes of the current political elites.
RT
cites the statement of the Deputy Prosecutor General Yevgeny Enin
We decided not to cover this sentence in order to cover up some of the officials or some commercial structures - there are hundreds of them. We motivated our decision by the fact that active investigative actions are taking place in respect of the overwhelming majority of companies, including in foreign jurisdictions through the channels of international legal assistance.
The materials of Al-Jazeera, in particular, include the name of the organization ICU, which is involved in the withdrawal of funds from the Ukrainian budget outside the country. The founder of this structure is Valeria Gontareva, who after the victory of the "revolution of hydration" headed the National Bank of Ukraine. However, Gontareva is already an ex-official. And there is in the material and the names of people who are directly connected with the current leaders of the country - in particular, with the President of Ukraine, Petro Poroshenko, and were also connected with President Yanukovych.
Recall that earlier Petro Poroshenko served as Minister of Economic Development and Trade during the period of Yanukovych in power as president.