"Rosoboronexport" (part of the state corporation "Rostec") in 2018 will conduct an active exhibition work, expanding the geography of the expositions of the Russian defense industry to 23 exhibitions, reports
RIA News
The message of the general director of the company Alexander Mikheev.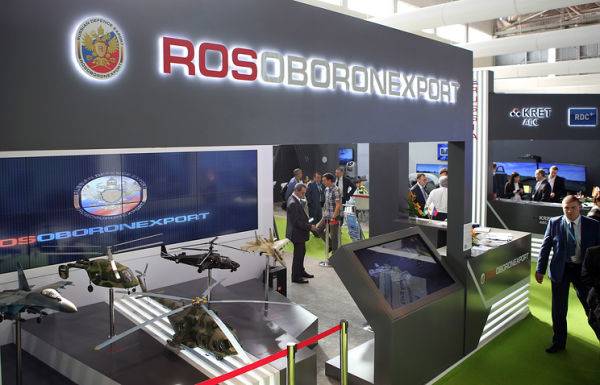 In 2018, Rosoboronexport delegations will attend 23 events in various regions of the world. Particular attention will be paid to the most promising - the Asia-Pacific region, the Middle East and Latin America,
told Mikheev.
He noted that the exhibitions held in Russia remain priority and most productive.
This year, Rosoboronexport traditionally organizes its expositions at the Army Forum, the MVVI-2018 International Helicopter Industry Exhibition, Interpolitech, and for the first time will present its promoted products at the MDMS-2018 International Marine Salon in Vladivostok,
said the general director.
Mikheev stressed that the company "is constantly working on the development of military-technical cooperation with new partner countries and increasing its presence in various regions of the world." To accomplish these tasks, Rosoboronexport makes its debut on new exhibition venues for itself.
To strengthen the military-technical cooperation with the Philippines that received a rapid impetus in 2017 for the first time, we will organize the Russian exposition at the Asian exhibition and conference on defense, security, as well as ADAS-2018, an emergency prevention and response tool, which will be held in Manila in September. I am confident that our participation will strengthen Russia's position in the highly competitive Asian-Pacific market.
weapons
,
added the CEO.