European Council President Donald Tusk announced that Poland could leave the European Union. According to Tusk, official Warsaw may well take such a step as soon as it stops receiving funds from the common European treasury. At the same time, the head of the European Council made it clear that in this case the Polish authorities would hold a referendum, and they would make every effort so that the majority of Poles would vote for Poland's exit from the EU.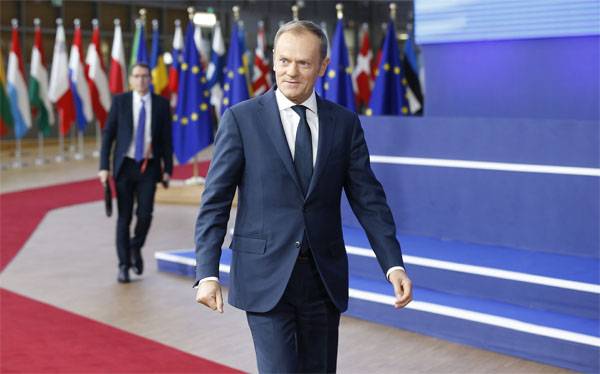 Donald Tusk, who is constantly criticized by the current Polish authorities, quotes the British edition
The Telegraph
:
For the ruling elites in Poland, the country's membership in the European Union is reduced only to receiving money. They are not at all interested in European values, as well as the advantages that membership in the European Union gives. The ruling Polish party (and this is the Law and Justice Party of Jaroslaw Kaczynski) does not care about the common market, respect for the rule of law, and security guarantees.
Donald Tusk continued:
I can easily imagine how this elite will do everything to ensure that Poland is not among the donors of the European Union. As soon as the payments from the treasury are over, they will ask the Poles if they want to stay in the EU. And everything will be done in such a way that the Poles will say to the European Union: "Farewell!"
Recall that earlier Tusk himself served as head of the Polish government. Now he says that in Europe, Poland in recent years has been perceived as a country that is splitting the ranks of the European Union.