The leadership of Iraqi Kurdistan spreads a message of readiness to conduct direct negotiations with official Baghdad. Earlier, many countries of the world, including Russia and the United States, spoke at the beginning of such negotiations. However, it turns out that the Iraqi authorities refuse to contact the representatives of Erbil, calling those accomplices of separatist sentiments.
Recall that the sharp deterioration in relations between Baghdad and Iraqi Kurdistan occurred after the referendum. Kurds by a majority vote in favor of independence from Iraq. Hostilities broke out in Kirkuk, which quickly stopped, as the Kurdish troops actually abandoned further armed resistance. However, the Iraqi army did not advance further than the city taken under its full control, including under pressure from the so-called international community.
Turkish News Agency
Anadolu
quotes a statement from Iraqi Prime Minister Haider al-Abadi:
Dialogue with regional authorities, including Barzani (leader of Iraqi Kurdistan, note "VO"), is possible only if the conditions for canceling the referendum results are met, and also after the transfer of control over all checkpoints and airports to the Iraqi authorities in the direction of revenues from oil sales in the state budget. We insist that the Peshmerga (armed Kurdish troops) return to the region's borders.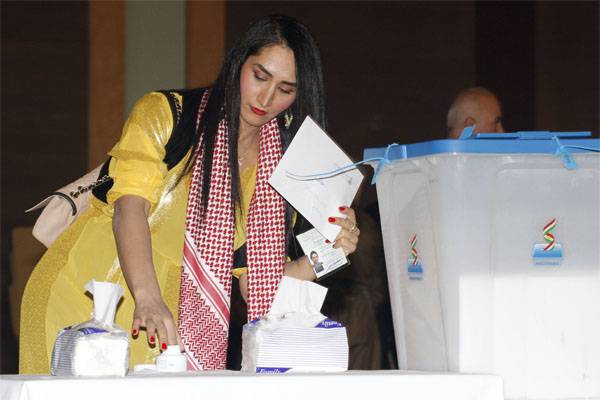 It should be noted that the Supreme Court of Iraq previously declared the referendum in Kurdistan unconstitutional.