In the battles with terrorists in the Damascus area, an armed robotic complex, created by specialists of the Syrian Republican Army, was tested a few days ago, reports
Messenger of Mordovia
.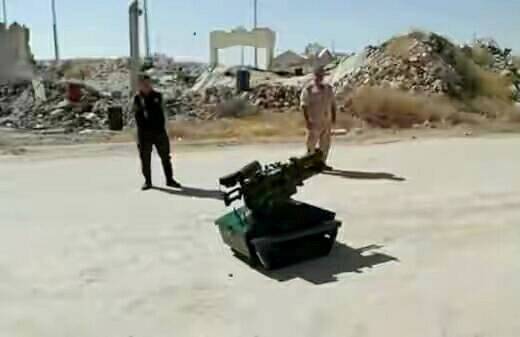 The remotely controlled vehicle is equipped with a tracked propulsor, which increases its throughput.
As weapons, the designers used the Kalashnikov machine gun modernized. The possibility of installing disposable grenade launchers and rocket flamethrowers is also reported.
Weapon
mounted on a swiveling turret.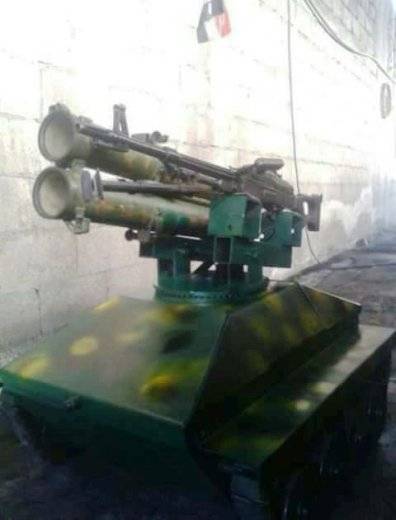 According to experts, this development is in the very initial stage of implementation, and it will take a lot of effort for the system to be up to planned parameters.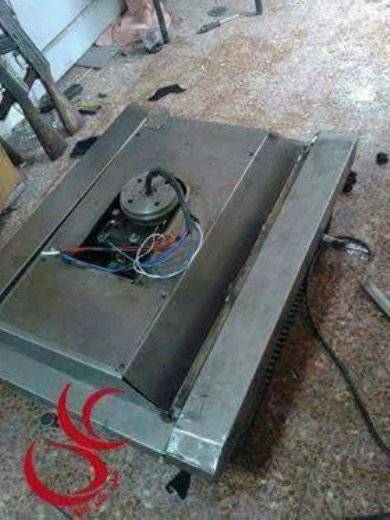 Earlier it was reported that various Russian-made robotic systems were tested in Syria.
"The accumulated experience will allow us to effectively modernize existing products and create more sophisticated samples of the new generation," concludes the publication.