Promising regional turboprop 19-seater aircraft L-410NG manufactured by Aircraft Industries received certificates of the European Air Transport Safety Agency (EASA) and Federal
aviation
US Administration (FAA), reports
bmpd
with reference to the resource ATO.RU.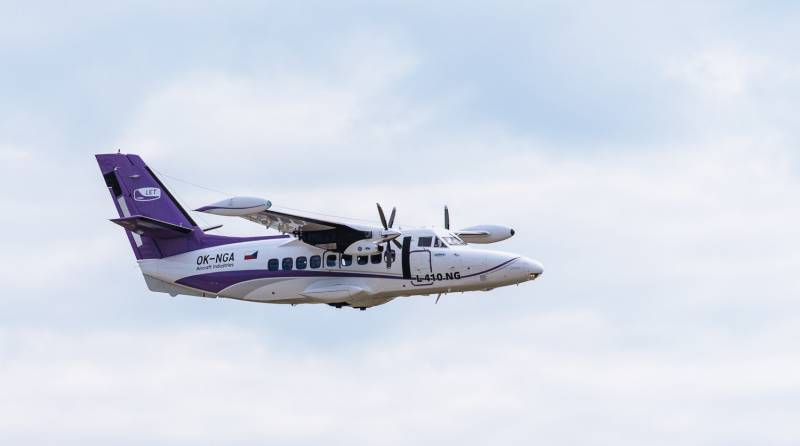 Currently, the Czech aircraft manufacturer (owned by the Russian UMMC) is preparing for the certification of L-410NG in Russia and the mass production of a modernized version of the L-410UVP-E20 at the plant in Kunovice.
Sergey Martynov, Aircraft Industries director for sales in Russia and the CIS, said that in 2018 the company plans to manufacture the first serial L-410NG.
We are negotiating with potential customers. Probably the first L-410NG will be delivered to one of them at the end of 2018 - the beginning of 2019 of the year, and it is possible that in Russia,
said resource Martynov.
It is reported that "in 2017, the Czech aircraft builder built and delivered to customers the 12 aircraft, but it is clear that gradually with the development of the production of L-410UVP-E20 at the Ural civil aviation plant, the production volumes of these machines in the Czech Republic will decrease."
The L-19UVP-E410 X-NUMX turboprop aircraft deep-rocketing project launched in 20. The first flight of the L-2010NG flew in Kunovice in July 410.
According to the resource, the main differences between L-410NG and L-410UVP-E20 are: "the use of H85-200 engines with HP 850 power. (instead of the H80-200; 800 HP), an upgraded wing with additional fuel tanks, twice the luggage compartment, and others. "