The Indonesian association RT Pindad has completed the implementation of the contract for the supply of 29 Anoa armored personnel carriers with the wheel formula 6х6 for the contingent of UN peacekeeping forces in the Central African Republic MINUSCA, reports
bmpd
.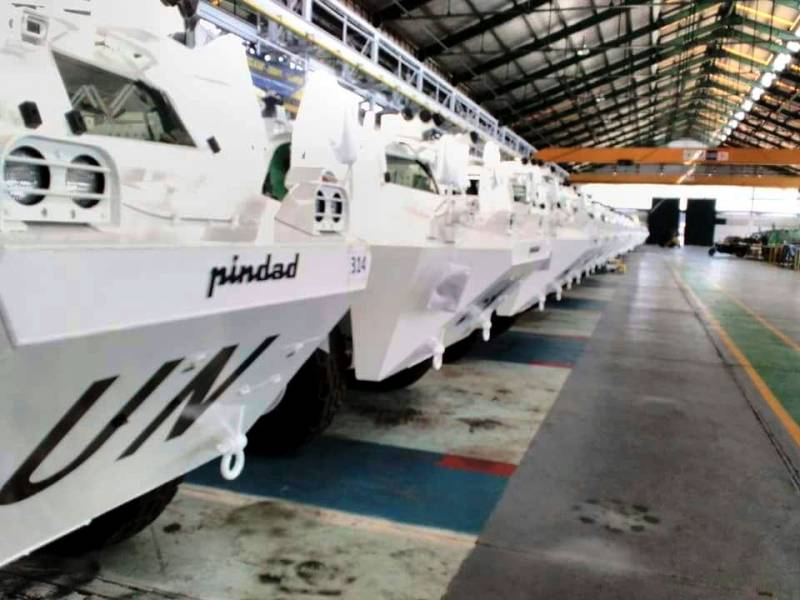 All in all, according to the company's general director, UNO supplied X-NUMX Anoa armored personnel carriers for three peacekeeping missions - MINUSCA (in the CAR), UNAMID (in Darfur, Sudan) and UNIFIL (in Lebanon).
The supply of the Anoa armored personnel carrier to the UN forces was the first significant export achievement in the sales of these vehicles, which are the first full-fledged serial model of Indonesian armored vehicles.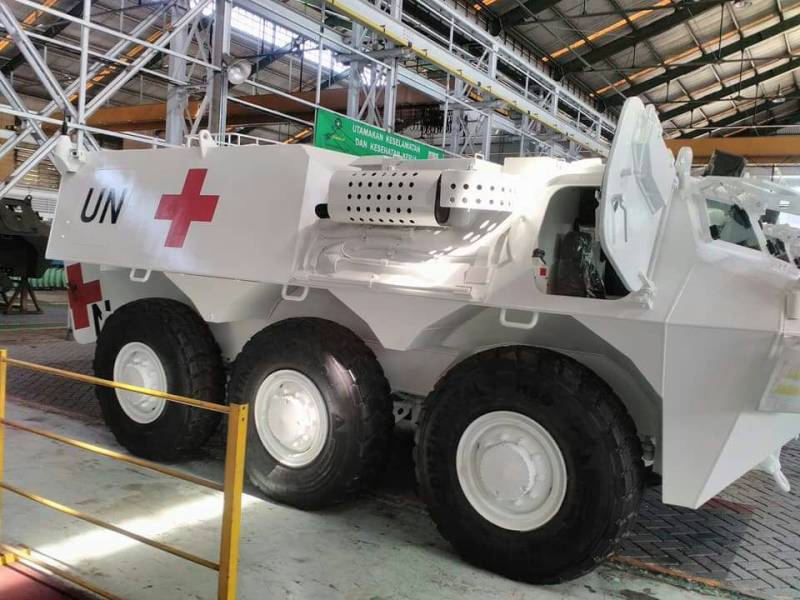 Reference bmpd: "The 14-ton wheeled (6х6) armored personnel carrier APS-3 Anoa was developed by the Pindad PT with the assistance of the French company Renault Truck Defense (RTD) by the 2003 agreement of the year and is equivalent to the well-known French VAB. Anoa serial production for the Ministry of Defense of Indonesia was launched in 2008 year. To date, at least 260 machines in various versions. The BTR is equipped with a Renault MIDR 062045 diesel engine with 320 horsepower. and automatic transmission ZF S6HP502 ".