France was temporarily left without an aircraft carrier, but its planes will continue their military service. On the website of the Naval Institute of the US Navy appeared information that the American aircraft carrier George HW Bush (CVN-77) will take over the French fighter Dassault Rafale M.
Deployment of the French air wing on the US aircraft carrier is scheduled for April-May of this year. On board the aircraft carrier George HW Bush will be placed 350 man from the French wing (pilots, aircraft mechanics and support personnel), as well as an unnamed number of fighters Rafale M.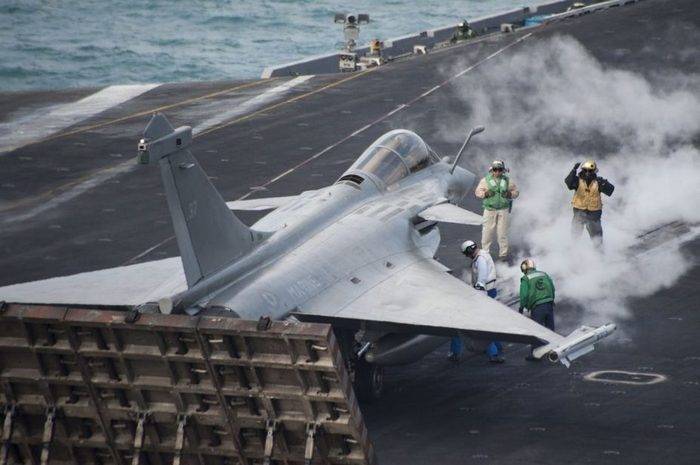 French fighter on an American aircraft carrier
According to the French naval attache in the United States, Jean-Emmanuel Roux de Luz, during the deployment, "something more" is planned than qualifying flights or cross-deck operations.
We want to demonstrate our ability to integrate with the US military. We want to show that we serve, use and charge our
weapon
- said the attache.
During the deployment, the Dassault Rafale M fighters will act as part of the aircraft wing of the aircraft carrier George HW Bush and will work on various flight scenarios with the Northop Grumman E-2C Hawkeye carrier-based reconnaissance aircraft. At the same time, representatives of the French Ministry of Defense noted that there would be no problems with the use of French military equipment on an American ship, since "they are 95% compatible," reports
"Warspot"