The fact of Vietnam's acquisition of a Russian party
tanks
T-90S aroused significant interest in neighboring China, reports
Rossiyskaya Gazeta
with reference to the portal mil.news.sina.com.cn.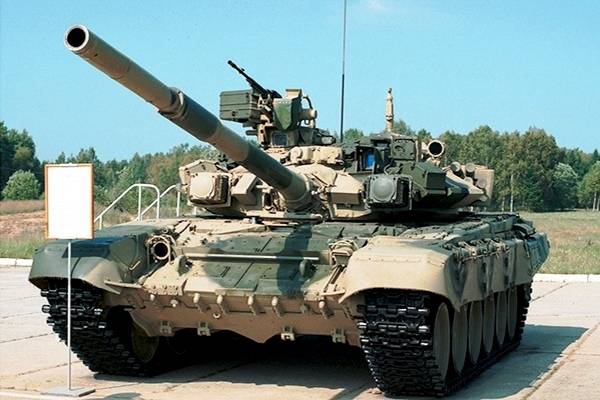 The tropical monsoon climate of Vietnam with its abundant precipitation and high humidity, as well as the difficult terrain, makes it difficult to use heavy machinery in this country. Nevertheless, tanks are indispensable, they are needed to support infantry, the resource writes.
Assessing the state of the current armored fleet of Vietnam, the author notes that combat vehicles have been in service for more than 30 years. "There are even samples adopted half a century ago: for example, Vietnam still operates T-34. Therefore, the desire to buy new equipment is fully justified, "the article says.
The publication calls the T-90S the best choice, since the characteristics of the Russian machine are most optimal for Southeast Asia: "The Russian tank weighs only 46 tons, it will be easier for it to overcome difficult-to-reach parts of the terrain. Firepower and armor protection must also satisfy the Vietnamese military. "
True, the author asks the question "how T-90 is adapted to the hot and humid environment" of Vietnam. In his opinion, Russian tanks "tolerate winter frosts more easily." Allegedly, in India, they "could not stand the heat and experienced serious problems."
The meaning of such articles is obvious - "if tanks exist for a tropical climate, then only Chinese ones," the newspaper notes.
According to Alexei Khlopotov, an expert on armored vehicles, Russian T-90Cs can successfully operate at temperatures around 50 degrees Celsius and above, which is what their operation in India has shown.
The "nineties" for the most part serve just in hot countries - Algeria, Azerbaijan, Turkmenistan, Uganda. A separate theme is combat use in Syria, here the Nizhny Tagil combat vehicles demonstrated their best qualities. At present, our armored vehicles are equipped with high-performance air conditioners, which significantly improve the working capabilities of the crew and equipment of the tank. Therefore, this publication, most likely, aims to question the quality of Russian technology in order to promote its own,
explained Khlopotov.