Negotiations on deliveries of Russian Ka-226T helicopters to India are continuing, the Indian side believes that deliveries may begin in two years, said Bipin Rawat, head of the Indian Army, on Friday.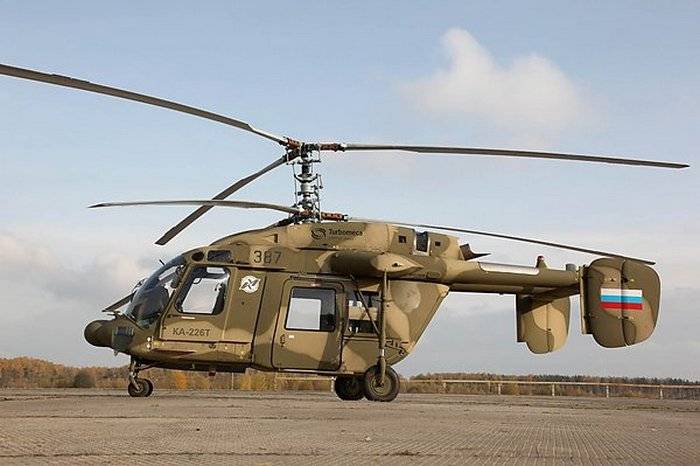 The process continues. We will get the helicopters in the complete set. Yes, it will take time, because when you ask the manufacturing country for fully assembled helicopters, they are not immediately available. They begin to make after the order was made. As soon as the assembly is completed, they will be delivered to us. They (the Russian side) very much hope that deliveries will begin in two years
- said Rawat at the annual press conference in New Delhi.
An agreement between the Russian Federation and India on cooperation in the field of helicopter construction was signed in 2015. According to the document, Russian Helicopters will organize deliveries to India and localize production of the Ka-226T Russian helicopter and its modifications in the amount of 200 units in this country, with at least 140 units of them being produced at a joint venture in India.
The Ka-226T light multipurpose helicopter is designed to perform transport and special tasks in any weather conditions. The helicopter can carry up to 1,5 tons of cargo for distances up to 600 kilometers, take-off weight - tons 3,4.