Three servicemen were seriously injured after the attachment of the cable, on which they landed from a helicopter, broke off.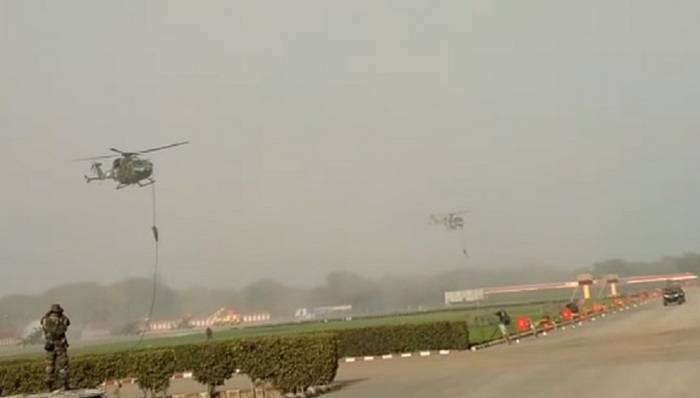 The tragic incident was filmed. The incident occurred on Tuesday, January 9, in New Delhi during a rehearsal of a military parade on Army Day, which is celebrated in India on January 15.
On the record you can see how during the landing the cable suddenly breaks off and the paratroopers fall to the ground.
With such equipment, we do not need an enemy to kill our soldiers.
- commented on the situation of the representative of the military of India.
According to Times Now, the military personnel received injuries of varying severity and are in hospital. Nothing threatens their lives