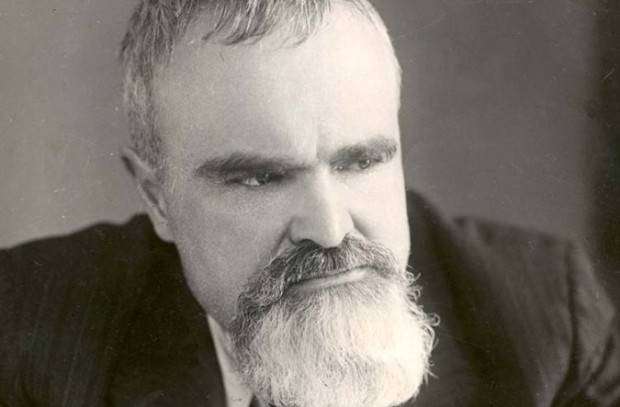 115 years ago was born Artemy Artsikhovsky, an outstanding scientist, an expert on Slavic-Russian archeology
Artemy Vladimirovich was born on December 13 (26), 1902 in St. Petersburg in the family of the famous botanist Vladimir Artsikhovsky. He studied at the Faculty of Social Sciences of Moscow University with the archaeologist Vasily Gorodtsov, later - at the graduate school of the Scientific Research Institute of Archeology and Art History of the Russian Academy of Sciences, defended his Ph.D. information provided by chroniclers. In 1929 he defended his doctoral dissertation "Old Russian miniatures as
historical
source".
The main scientific interest for Artsikhovsky was the ancient Novgorod, which he began to explore with Boris Rybakov, the expedition founded by Artsikhovsky is the oldest permanent archaeological expedition existing in our country.
Artsikhovsky's expedition made excavations in wide areas, as only the area of ​​the Nerevsky excavation was 10 thousand square meters, - in the field of view, archaeologists kept the estates and quarters of medieval Novgorod.
On July 26 of 1951, Artsikhovsky discovered the first birch bark certificate, this find became an additional and valuable source of information, which made it possible to synthesize archeological data with written materials on the history of Novgorod. The result of 25-year work related to the found letters was their seven-volume academic publication with scientific comments.
Artemy Vladimirovich - the initiator of education at the Moscow University Department of Archeology (1939) and its first leader. More than one generation of domestic archaeologists studied on the textbooks he prepared, "Introduction to Archeology" and "Fundamentals of Archeology". Artsikhovsky made a great contribution to the formation and development of archeology as a university science in our country.
Artemy Vladimirovich 17 passed away on February 1978 of the year in Moscow.