The "road map" for launching the negotiation process of the Afghan authorities with the Taliban movement (prohibited in the Russian Federation) has already been prepared by the Afghan government and transferred to Moscow for study, reports
Interfax
.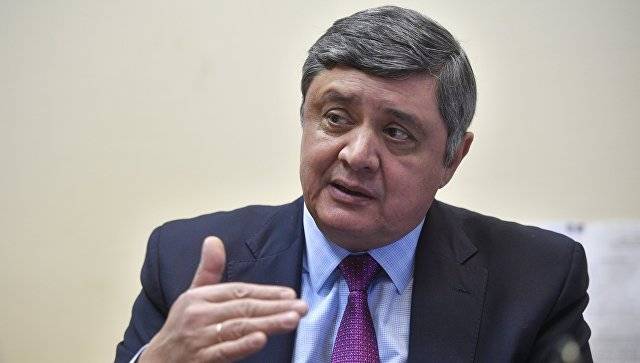 According to the Special Representative of the President of the Russian Federation for Afghanistan Zamira Kabulov, Moscow will announce its position on the February 1 document at a special meeting in the capital of the republic.
It is very important that the document be arranged by all the conflicting parties - both Kabul and the Taliban. However, there are some issues with the document. February 1 in Afghanistan will host a meeting of high-ranking officials, which will be the representative of Russia. Then we will express our position,
The diplomat said in an interview with the newspaper Izvestia.
He noted that the government of Afghanistan has taken a step forward in realizing the need for negotiations and the impossibility of resolving the situation in another way.
We will by all possible means support the peace process in Afghanistan and make diplomatic efforts to this,
stated Kabulov.
The current state may lead to a big crisis that Russia does not need. Afghanistan can become the main global incubator of international terrorism. Moscow understands this, is closely watching the situation and is ready for a possible destabilization of the region,
added on.