Pilots of the Eastern Military District (VVO) conducted the first combat launches in the new year
aviation
missiles at ranges in the Khabarovsk, Trans-Baikal and Primorsky Territories. The flights involved, in particular, Mi-8AMTSh helicopters, Su-30M2 fighters and Grach attack aircraft, the BBO press service reported on Friday.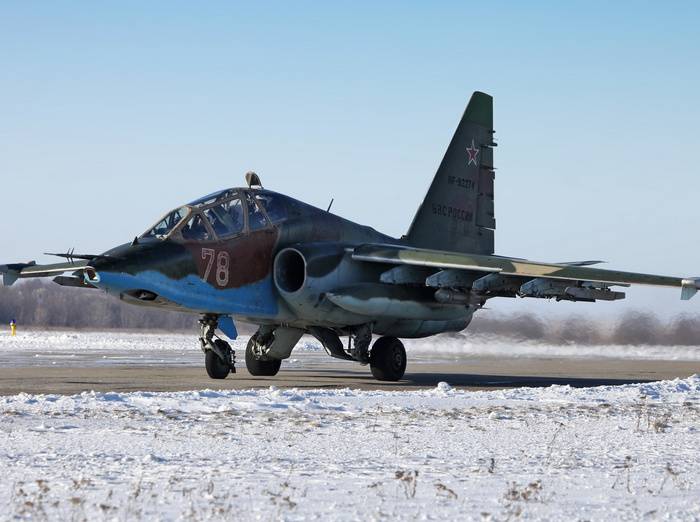 In the course of the practical implementation of tactical flight assignments pilots of Su-25 "Rook", fighter-bombers Su-34, frontline bombers Su-24M, Su-30SM spent fighting starts on different targets unguided rockets and practice bomb
- said in a statement.
In addition, the crews conducted practical shooting from the cannon armament of the aircraft, hitting targets that imitate various "enemy" techniques. Also professional skills in the sky honed crews of multi-purpose fighters Su-35S, Su-30М2. Army pilots conducted the first combat shooting in 2018 at specialized aviation test sites in the Primorsky and Zabaikalsky regions, and the crews of the Mi-8AMTSH and Mi-24 helicopters performed flight tactical tasks.
In total, more than 50 aircraft were involved, the report says.