Russia has only two faithful ally - its army and navy. This statement from tsarist times has not lost its relevance today - at least in the minds of Russians, the German newspaper Handelsblatt writes.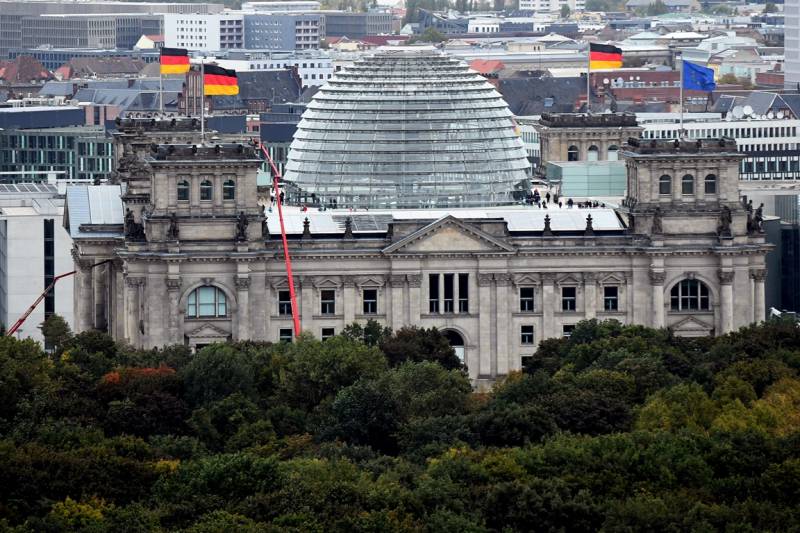 "According to the latest poll by Levada Center, two thirds of Russians are convinced that the Russian Federation does have enemies, and only 21% of respondents think differently. A quarter of the people of Russia are even sure that their country is literally surrounded by enemies, "the article cites.
RT
.
It was not a big surprise for anyone that the United States once again became the "enemy of the state number one" for the Russians. So consider 68% of respondents. Thus, the citizens of the Russian Federation set a kind of "new sad record," the author states.
The second and third lines in the list of enemies went to Ukraine (29%) and the European Union (14%). At the same time, the publication draws attention to the fact that "in the 2012 year - it was then that the last time such a survey was conducted - neither Ukraine nor the EU were included into the rating of detractors of the Russian Federation at all".
"Today, the enemies in Europe for the Russians are primarily Poland (8%), the United Kingdom (6%) and Germany (6%)," the author continues. While the Poles and the British, the Russian media "is often exposed as instigators against Russia within the EU." However, the Russians consider Berlin to be the "real puppeteer" in Europe.
It is noteworthy that in this way Russians are more afraid of Germans than of Islamic fundamentalists and followers of the Islamic State terrorist group (ISIL, banned in the Russian Federation). Their enemies are considered only five percent of the inhabitants of Russia,
emphasizes the newspaper.
"Anti-Western propaganda in the Russian media works. Obviously, in doing so, they manage to tune the audience against the West better than against the terrorists, "concludes the author.