The United States does not need migrants "coming from dirty holes," reports
RIA News
Statement by President Donald Trump.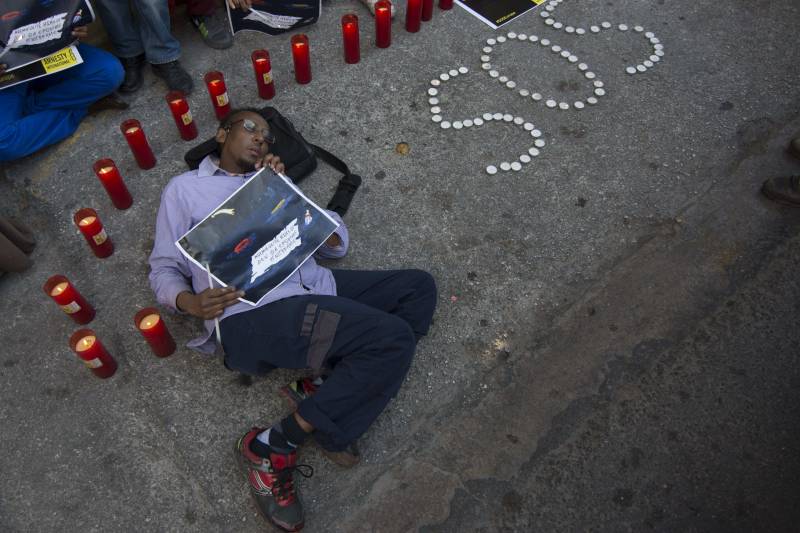 As reported by Politico, a group of senators visited the White House to offer Trump a compromise deal regarding migrants from Haiti, El Salvador and African countries.
Why do we need all these people coming from dirty holes,
leads the publication of the president's reaction to the proposal of senators
According to the American leader, America should receive migrants from developed countries such as Norway (Trump recently met with the country's prime minister, Erna Solberg).
The white house did not deny that the president made such a statement.
Some politicians in Washington prefer to fight for the interests of other countries, but President Trump will always fight for the interests of the American people,
said a US administration spokesman, Raj Shah.
Recall that strengthening migration policy was one of the main points of Trump's election campaign and remains one of his government's top priorities. In particular, on the eve of the Supreme Court allowed the White House to fully implement all the provisions of the decree on immigration, prohibiting entry to citizens of six countries.