The US is planning a new supply of weapons to the Kurds; The militants are sending reinforcements to the Abu Dukhur area. Reports about it
FAN
with reference to Syrian sources.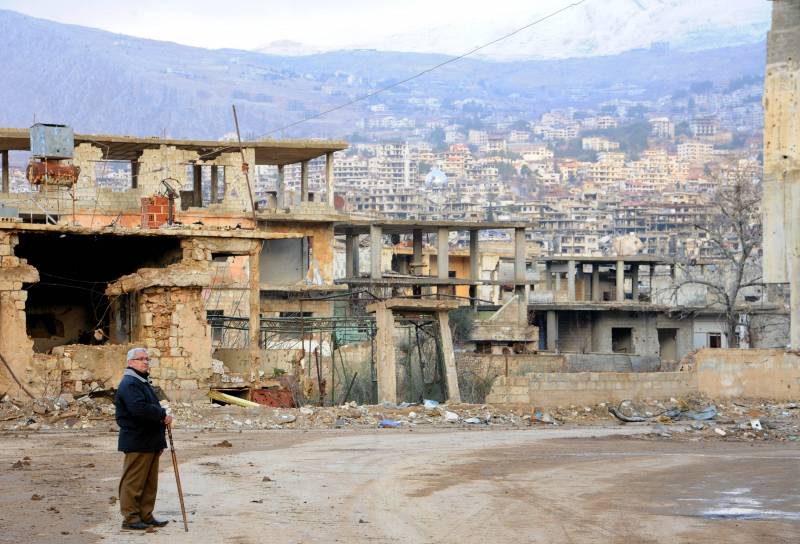 Armed groups operating in Eastern Gute are trying to restore their combat capability in the area of ​​Harasta (Damascus province). Reinforcements from the Duma, Arbil, Modiara and Misraby were deployed there. In addition, the militants launched an anti-tank missile system in the Al-Adazhmi microdistrict, located north of the supply corridor of the transport base, which was previously unblocked by government forces. The militants who retreated after the siege was lifted were sent to the Jobar and Zamalki districts in order to strengthen the position of radical Islamists in the event of a possible CAA attack.
The United States plans to deliver to its military base in Al-Shaddadi (Deir ez-Zor province) a new supply of weapons for the Kurdish armed forces of the Syrian Democratic Forces (SDF). The source said the pickups with heavy machine guns mounted on them, TOW anti-tank missile systems, Hammer cars, and rifle
weapons
and ammunition. Recall that in December last year, representatives of the United States announced that they were ceasing military support for the Kurds due to the fact that the IS group (banned in the Russian Federation) no longer controlled the territory in Syria.
The terrorist coalition led by Dzhebhat an-Nusra (banned in the Russian Federation) is trying to strengthen its position in the area of ​​the Abu Dukhur airbase (Idlib province). Militants may also deploy reinforcement units to the area of ​​the airfield from the village of Mardikh and Tvekhine. As a result of airstrikes of Syrian air forces, the field commander of terrorists Abu Umar was wounded.
In the north-east of the province of Hama, clashes between the Al-Nusra coalition and the IG detachment continue. The most intense battles take place in the settlements of Masada and Jubb-er-Rumman. In addition, coalition militants are mining the territories west of Tell-Halawa to deter a possible government offensive.