The crew of the 22160 "Vasily Bykov" project patrol ship under construction is fully formed, reports
press office
Southern District.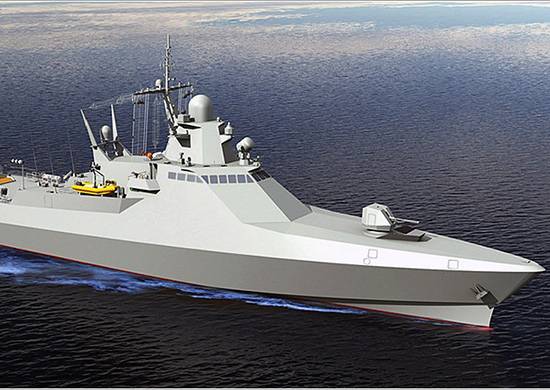 In the Novorossiysk naval base (naval base), the formation of the crew of the newest patrol ship Vasily Bykov has been fully completed,
says release.
It is reported that the crew of the ship "is staffed exclusively by contract servicemen who have successfully undergone training at the Joint Naval Training Center in St. Petersburg."
"Currently, the crew is practicing on the ships of the Novorossiysk Navy and is preparing to develop a new ship," the press service noted.
The lead patrol ship "Vasily Bykov" was launched at the Zelenodolsk plant named after A.M. Gorky in 2017 year. Currently, the ship completes the completion cycle and prepares for factory and state testing.
Project 22160 patrol ships are designed to protect the maritime economic zone, and in the event of hostilities, "designed to ensure the stability of forces and facilities
fleet
during the defense of basing areas. " They can engage in escort, search and rescue operations, as well as the fight against pirates.