Putin is asymmetrically attacking democracy: he does it at home and abroad, according to the US Senate. It is necessary to protect American democracy from "Moscow operations", otherwise it will be worse!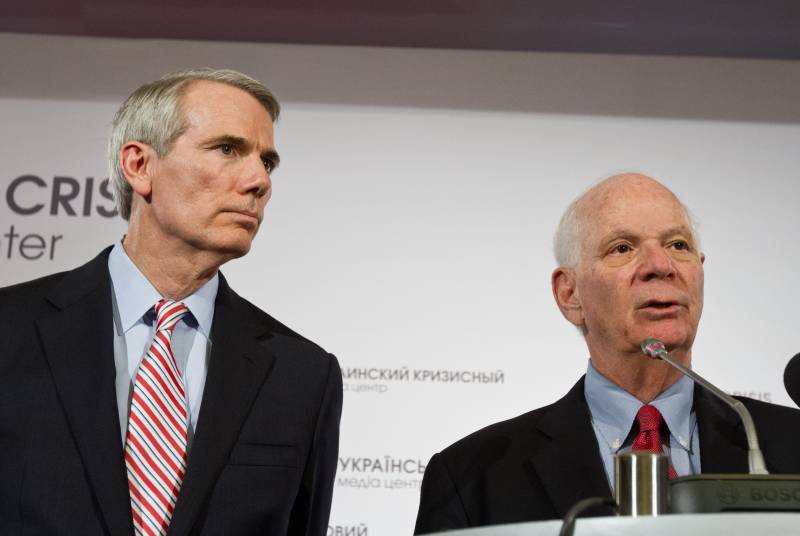 US senators warned of "asymmetrical attacks": it turns out that Putin attacked "democracy"!
According to CNN, referenced by
"InoTV"
, The US Senate was presented a report on "Vladimir Putin's asymmetrical attacks on democracy in Russia and Europe."
The document focuses on the need for immediate response: American democracy should be protected from "Moscow operations". If this is not done, the Russians will behave "more aggressively." For example, Moscow can "intervene" in the American elections 2018 and 2020.
As arguments, the speakers describe not only the notorious "disinformation campaigns, corruption and the use of energy resources as
weapons
", But even the Russian" arsenal of military invasion. "
The Russians have already intensified the "attacks" on Britain, Germany, France, Ukraine and smaller states.
The main provisions of the document entitled Putin's Asymmetric Attack on Democracy in Russia and Europe: Implications for US National Security were outlined by Sen. Ben Cardin, a member of the Foreign Relations Committee.
The document, we note, is neither the first in the sphere of American "national security", nor, of course, the last one: in the USA such "reports" breed like rabbit. The difference of the current "document" from the previous ones is that Mr. Cardin and his associates are now claiming global coverage. Like, not only the United States "attacks" the omnipresent Putin.
The second distinctive feature of the report is its "practical part". The fact is that the drafters of the report talked to the ambassadors of European states and discussed the "Russian intervention" with European government officials. Thus, the document was given some practical content of "global" importance.
Nevertheless, all the conclusions of the speakers are based on purely speculative theses like this: if you do not take action, then Moscow will begin to behave "even more aggressive."
What is this shaky world democracy, which is in Putin's pocket, the speakers do not specify.
Observed and commented on Oleg Chuvakin
- especially for topwar.ru