The German Foreign Ministry launched an initiative to phase out the sanctions against the Russian Federation. It should be noted that this is not the first such initiative emanating from European politicians, however, as soon as it comes to voting in the entire EU format, the Europeans extend the full package of anti-Russian sanctions measures - often unanimously.
Information Service
Sputnik Deutschland
cites a statement by German Foreign Minister Zigmar Gabriel, who noted that the reason for lifting part of the sanctions could be a long-term truce in the Donbas.
From Gabriel's statement:
If the Russian Federation is ready to do this (we are talking about securing a long-term truce in the conflict zone), then it should get something for it.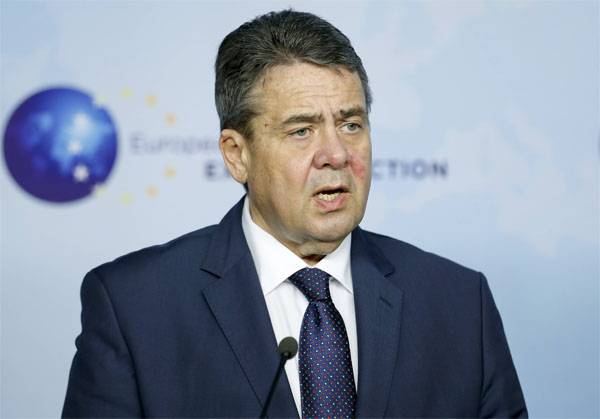 At the same time, Gabriel made it clear that nobody would go to the abolition of all anti-Russian sanctions in the European Union, and called the idea of ​​complete abolition "divorced from reality".
These statements raise many questions for the simple reason that Germany itself is one of the guarantors of the implementation of the Minsk agreements. But because Russia can just as well declare that it will lift part of the sanctions against the EU if Germany, together with France (another guarantor), provides long-term peace in the Donbas.