The US Naval Intelligence Agency has published a report that talks about the causes of the death of the Argentine submarine San Juan. The report confirms that the death of the diesel-electric submarine was caused by an explosion. The report says that the explosion occurred at a depth of about 400 meters and amounted to almost 6 tons of TNT.
From the report:
The hull was completely destroyed in 40 milliseconds. Sailors on the submarine died instantly and without suffering, since this value is half the size that a person needs for the initial perception of the event.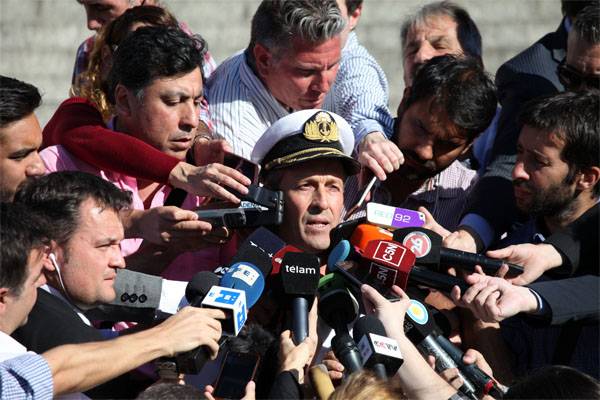 It is noted that the wreckage of the submarine sank and can be at different depths. Many of them were spread across the Atlantic currents.
Recall that the diesel-electric submarine "San Juan" of the Argentine Navy stopped communicating on November 15 communications. On board were the 44 man. Earlier it was also reported about a single explosion, which was recorded in the area of ​​the disappearance of the submarine. Initially, the message came from the experts of the Comprehensive Nuclear-Test-Ban Treaty Organization. The report published by the American naval intelligence is based on their materials.
It should be noted that the Russian deep-water craft was also involved in the search for a submarine. At the moment, its use has not yielded results - not even submarine fragments have been found.