American military expert Kyle Mizokami highly appreciated the TT and PM pistols developed in the Soviet Union, and also approvingly commented on the Russian YP - the Yarygin pistol. First of all - the reliability and reliability of the trigger mechanisms, which allow the shooters to fire in any conditions.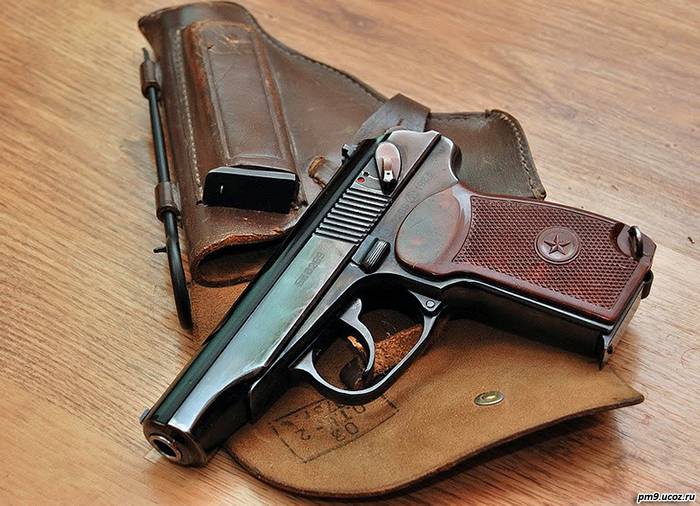 Externally, the "Tula Tokarev" was utilitarian and unattractive - in other words, very much fit into Soviet military aesthetics. Like most Soviet
weapons
it was extremely simple to use and reliable, although due to the lack of a fuse, it was necessary to carefully monitor in order to prevent accidental firing
- quotes the portal We Arethe Mighty military expert.
Note that the TT pistol developed in 1933 during tests at the test site showed excellent stopping power (bullet speed - 455 meters per second), high firing range (bullet flying distance - 1650 meters) and good accuracy. The weapon did not cause any failure or misfire during rapid firing after immersion in water and sand. Before 1952, only in the USSR about two million TT pistols were fired. In addition, these weapons were also manufactured in Hungary, China, Iraq, Yugoslavia, Egypt, Vietnam and Romania.
Makarov's automatic pistol was liked by the American expert with simplicity, which ensured his mass production in many countries of the world. The PM was built on a scheme that was also used in the German Walther PP. The gun received an open trigger, which allowed to remove the PM from the fuse and open fire, using only one hand. Another advantage of the gun was its low weight - the PM was lighter than the TT pistol on 130 grams.
In the middle of 1990-s, the Makarov pistol was replaced by a new pistol by Yarygin, which was put into service as a regular weapon of the power structures under the abbreviation "Grach", but also the Viking models are produced. The gun is a mixture of old and new designs, but, according to the analyst, he does not have enough laser mounts and a flashlight.
In Russia, pistols are easy to maintain, durable and reliable. Perhaps they are not as aesthetic and comfortable as modern American pistols, but in their manufacture the emphasis is on functionality. This means that they will show themselves well in extreme conditions and in war.
- concludes the author of the article, reports "RG-Force."