The second three frigates of the 11356 project, the construction of which was idle due to the refusal of the Ukrainian enterprise Zoryamashproekt to supply power plants for them, will be completed with Russian engines, and the Russian Navy will determine their future duty station, told reporters on Thursday Yuri Borisov.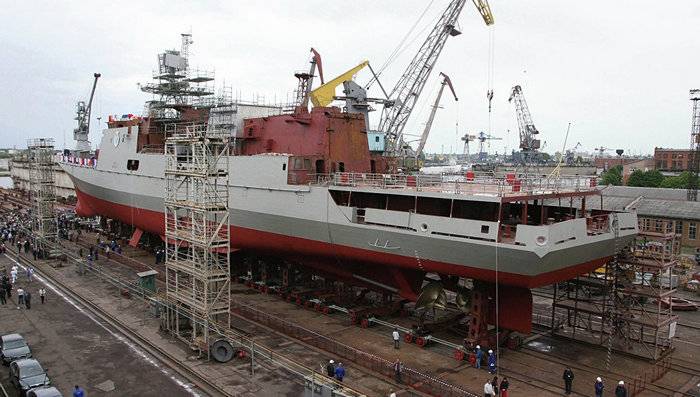 They are laid down and now in varying degrees of readiness, their construction was hindered precisely because of the absence of power plants, but now nothing hinders their construction. Where they go - the fleet will decide
- said Y. Borisov on Thursday during his visit to the "JDC-Saturn".
The Baltic shipyard Yantar under two contracts with the Ministry of Defense of the Russian Federation was to build six frigates of project 11356 for the Black Sea
fleet
. Three of them were built and transferred to the fleet, two more buildings are in different stages of construction. Due to the lack of power plants for them, the question of their completion in the interests of the Indian Navy was considered.
The 11356 frigates of the project are equipped with the Caliber-NK shipborne missile system with the 3М-54ТE high-precision cruise missile, the Shtil-1 multichannel anti-aircraft missile system, the Palash anti-aircraft missile and artillery complex. On ships, the combat information and control system "Requirement-M" is installed, which was developed and supplied by the NPO Meridian, which is part of the Morinformsystem-Agat concern.