In the Taman mechanized infantry division, rearmament to modernized
Tanks
T-72B3, reported on Thursday in the press service of the Western Military District (ZVO).
At the Alabino training ground, the tank crews of the Taman motorized rifle compound, for the first time, will use the T-72B3 tanks of the latest modernization, to which rearmament has been completed in part
- Said the press service of the district.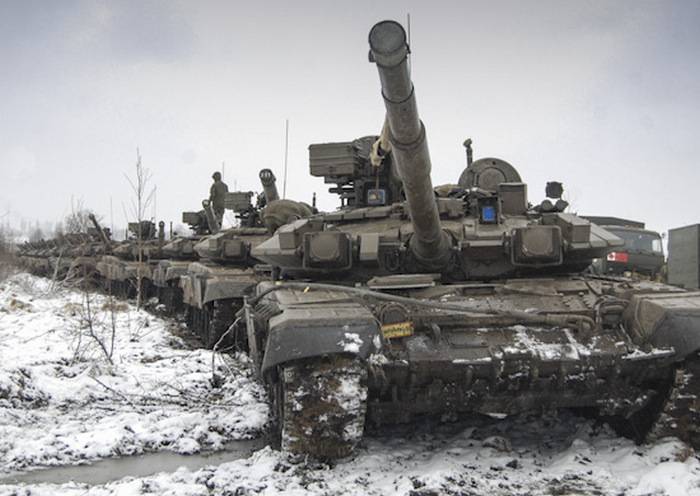 The 2-I Taman Motorized Rifle Division is part of the First Tank Army (headquarters in Bakovka, Moscow Region). The army also includes the 4-I Kantemirovskaya tank division, the 6-I tank brigade and the 27-I Sevastopol motorized rifle brigade.
Earlier, in the ZVO, the First Tank Army was reinforced by dozens of modernized T-72B3.
1 November last year, the press service of "Uralvagonzavod" said that the corporation ahead of schedule fulfilled the contract for the supply of the Ministry of Defense of the Russian Federation modernized tanks T-72B3.
Modernization has affected all major combat systems. The changes affected mobility, security and firepower. The tank is equipped with a highly automated fire control system, a multichannel gunner-type gun "Pine", automatic target tracking, a more advanced 125-mm cannon, and increased ammunition to them, on-board screens of "Relic" type - with additional protection sets for combat in urban environments
- reported to the UVZ.