During the fighting in Haraste (Damascus province), the fighters of the government forces managed to destroy the T-72 militants of the anti-government group Ahrar al-Sham. For this, a Russian-made portable anti-tank complex Metis M was used, reports
Messenger of Mordovia
.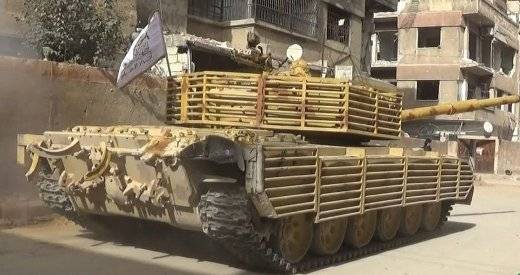 Один из tanks armed opposition.
There would be nothing unusual in this fact if it were not for the target itself. We are talking about a tank, which was significantly enhanced protection, writes the author of the material Leo Romanov.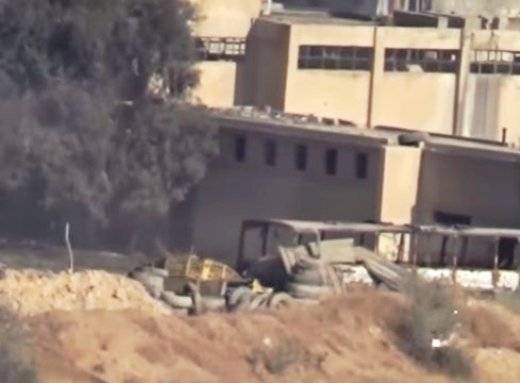 "The fact is that in the composition of the government forces for a long time" seventy-two war ", which received the name of" overprotected ", have been fighting. They installed boxes with gravel and protivokumulyativnye lattice screens. It would seem that it is not too complicated and, at the same time, costly modernization, but it has allowed to significantly reduce losses, "he recalls.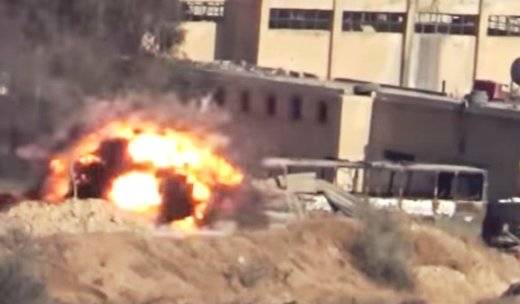 Imitating the tankers of the government army, the militants tried to create something similar. However, they apparently did not take into account something. As a result, their version of the "T-72 T-X" burned down in Haraste.