The Indian government has canceled the 12 construction program for new minesweepers of seekers-mines, which was to be carried out at the state shipbuilding enterprise Goa Shipyard Limited (GSL) in Goa in partnership with the South Korean corporation Kangnam Corporation, reports
bmpd
.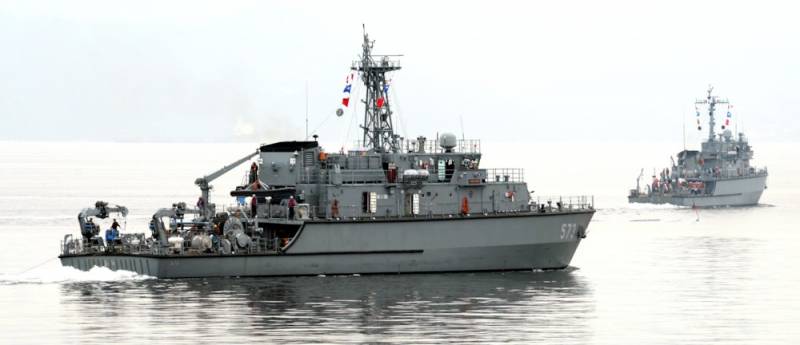 Marine minesweepers –seekers of the Yangyang type Navy of South Korea.
The cost of the program was estimated at Rs 32840 crores (about 5,19 billion dollars).
The official reason for the cancellation of the program was "the inability to reach a final agreement with Kangnam Corporation on the relative full satisfaction of Indian procurement procedures".
An Indian spokesperson told reporters that "Kangnam demanded about $ 1 billion for licensing rights, project and technology transfer, and refused to fully accept Indian requirements for intellectual property rights and technical support in accordance with the principle of" Make in India. "
At the beginning of 2016, Kangnam won the tender for the construction of 12 minesweepers on the presented project and technologies. "It was understood that the final contract with the South Korean side should be concluded within six months. As a result, after two years of the negotiating epic, the contract was never signed, and now the agreement with Kangnam has been canceled, "the article says.
Now, Indian officials are planning to announce another tender for the construction of ships. Requests for proposals will be sent to all the same companies: again, Kangnam Corporation, Italian Intermarine, Spanish Navantia, American Lockheed Martin, German ThyssenKrupp and two Russian companies under the auspices of Rosoboronexport.