United Industrial Corporation "Oboronprom" (part of the state corporation "Rostec") will soon cease to exist, according to
Kommersant
.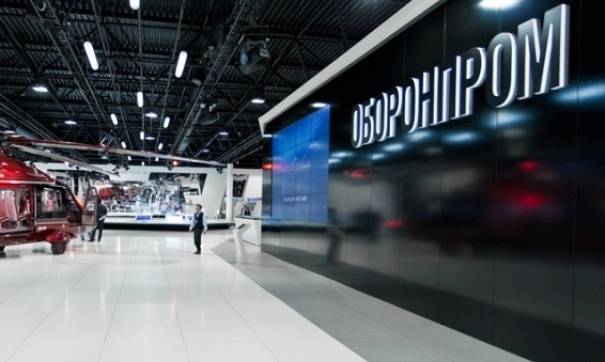 According to newspaper sources, the liquidation process, which began after a couple of years ago, is scheduled to be completed in the first quarter of this year. The corporation was established in 2002 year. Since 2010, Oboronprom has received controlling stakes in more than 80% of engine-building enterprises in Russia.
According to the top manager of one of the helicopter-building enterprises, it has long been clear that "it is impossible to collect the assets of two industries to infinity": "Now helicopter and engine construction can develop without any involvement from Oboronprom, the management of Russian Helicopters and UEC already used to solve all current issues without intermediaries. "
However, the corporation nevertheless played its role "in consolidating the helicopter industry," the publication's source is convinced.
Former head of Oboronprom Andrei Reus:
We collected all the intellectual and production resources of the industry, enterprises stopped fighting among themselves and began to work in world markets.
When we formed the holding "Helicopters of Russia" and the UEC, then Oboronprom served as the holder of the shares of enterprises. We created it together with Denis Manturov (now the head of the Ministry of Industry and Trade), who was the first general director of Oboronprom. But today, when the holdings are formed and directly close to the state corporation, we no longer need one intermediate structure: it is more efficient to manage these assets directly, explained the head of Rostec, Sergey Chemezov.