The United States will send 2018st Europe to Europe in the summer of 1
tank
brigade, which is part of the 1st Cavalry Division. This was stated in the US mission to NATO.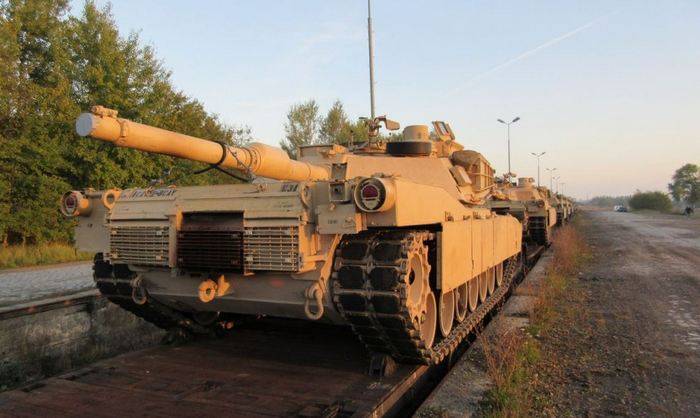 The US Army will send an 2018 Tank Brigade, part of the 1 Cavalry Division stationed at Fort Hood, Texas, to Europe in the summer of 1, as part of another rotation of Atlantic Resolve
- leads TASS message mission.
Recall that in April 2014, NATO members launched the operation Atlantic Resolve. At the same time, NATO clarified that its goal was to "restore confidence" of Eastern European states, after the reunification of the Crimea with Russia. As part of the operation, US ground forces are participating in significantly more frequent multinational exercises in Poland, the Baltic states, Romania, Bulgaria, and Hungary.