A key US ally in Central and South Asia is nuclear Pakistan for the first time in
stories
bilateral ties challenged Washington. Speaking at the Islamabad Institute for Strategic Studies, Pakistan's defense minister, Khurram Dastgir Khan, said that his country had "suspended widespread cooperation with the US through military and intelligence agencies," reports
Kommersant
.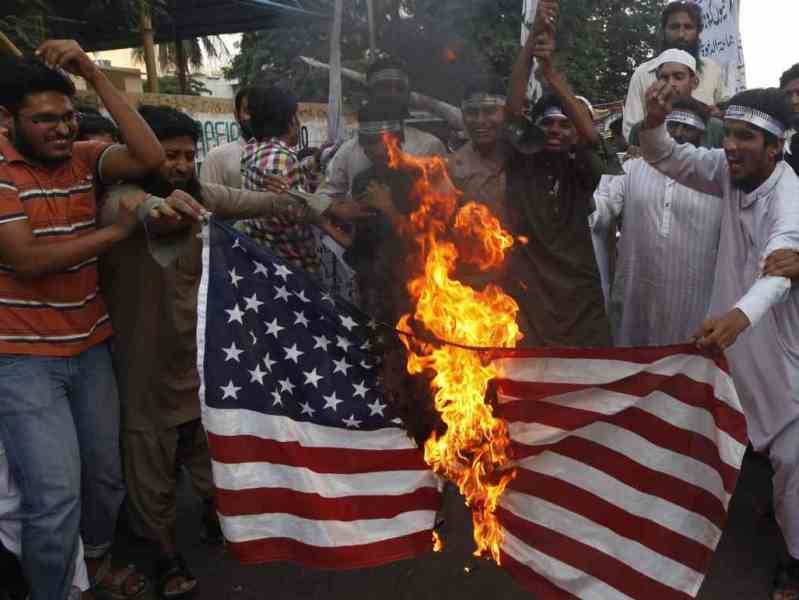 "The actions of the Pakistani side were a response to the last steps of the Donald Trump administration, as a result of which the relations of the two countries reached a low point"
the newspaper writes.
The United States has done a great deal of stupidity in the past 15 years by giving Pakistan more than $ 33 billion, while they have been lying to us and leading us by the nose, considering our leaders as fools. They provide shelter to the terrorists we hunt for in Afghanistan. More of this will not be!
- declared Trump at the beginning of the year.
As one of the first steps, "Washington is freezing financial assistance to Islamabad in the amount of $ 900 million allocated to anti-terrorist operations," said Patrick Evans, a representative of the Pentagon's Military Cooperation Office. This amount looks substantial, considering that Pakistan's defense expenditures amount to about $ 8 billion per year.
"Having subjected his most problematic ally in Asia to a demonstrative punishment, Washington is not urged to consider the situation a" point of no return "and is still counting on using such measures to make Pakistan begin to work off American money"
- the article says.
Confirming that, trying to force Pakistan to loyalty, Washington risks to achieve the opposite effect, was the reaction of Islamabad to the demands to start the fight against terrorism. Thus, the head of the Pakistani Foreign Ministry, Khawaj Asif, called the United States "a friend who always betrays." He added: "Pakistan has friends: China, Iran, Russia and Turkey."
Further cooling of relations with the United States pushes Pakistan toward rapprochement with China and Russia, which in the future may lead to a change in the balance of power and the redistribution of roles in the Asian region
- thinks Dmitry Mosyakov, head of the Center for Southeast Asia at the Institute of Oriental Studies of the Russian Academy of Sciences.
In turn, a researcher at the Maine Institute (USA), Pakistani political scientist Ahsan Chaudhary, believes that no matter how strong the ties of Pakistan with China and Russia are, the country's rapprochement with them has limits.
The families of most Pakistani leaders live in the United States, and there they hold their capital. I would not wait for a sharp cooling of relations between the USA and Pakistan. It looks like we are seeing bargaining, not a fundamental change in position.
said Chaudhary.