The sixth patrol ship of the 22160 project will be laid out for the Navy 13 in January at the Zelenodolsk Shipyard named after M. Gorky, reports
TASS
message of the press service of the Ministry of Defense.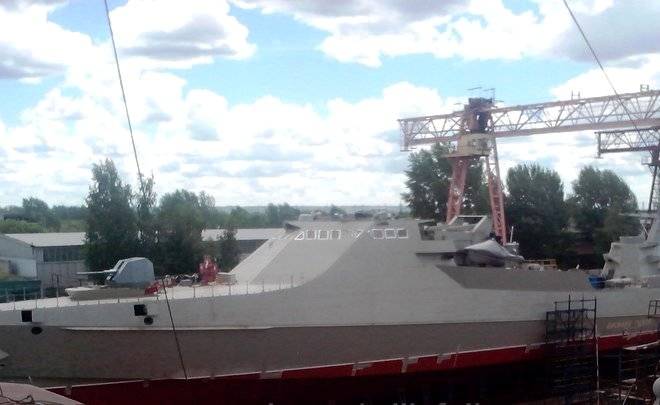 Project 22160 patrol ships, by their purpose and the range of tasks, will certainly strengthen the potential of diverse naval groups
fleet
operating in various marine areas,
cites the press service of the words of the commander in chief of the Navy, Admiral Vladimir Korolev.
The ships are designed by JSC North Design Bureau (St. Petersburg) and are designed to protect and protect the maritime economic zone, and in the event of hostilities, they are designed to ensure the sustainability of the forces and facilities of the fleet during the defense of the home areas.
The autonomy of sailing ships of the project 22160 is 60 days. Their maximum speed is 30 nodes, the crew is 80 people, cruising range is 6 thousand miles. Armament: 57-mm artillery, anti-aircraft missile system, machine guns. The ship provides the possibility of basing the Ka-27PS helicopter.
"The lead ship of the 22160 project, the Vasily Bykov, was laid on February 26 of the year 2014. "Dmitry Rogachev", "Pavel Derzhavin", "Sergey Kotov", "Victor the Great" patrol ships are also at different stages of construction, "the press service recalled.