Polish media publish material in which it is stated that the ex-Minister of Defense of Poland, Anthony Maciesevich, did not remain without public service. It turned out that Matserevich decided to appoint the head of a special commission that persistently searches for "new" causes of the crash of the Tu-154 near Smolensk in the 2010 year. Recall that the subcommission with "international experts in the composition" has already announced that the plane began to fall after "several internal explosions, including an explosion in the wing."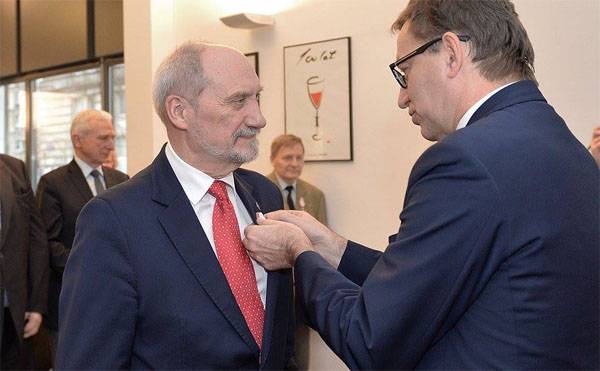 The powers of the head of the commission for the investigation of the plane crash near Smolensk, Antoni Matserevich, were given to his replacement as head of the Polish military department, Mariusz Bashchak, who himself had previously headed the Ministry of Internal Affairs.
Recall that the two previous commissions, including the commission with Polish participation, came to the unequivocal conclusion that the cause of the crash was an unacceptably low decrease in conditions of poor visibility when an unauthorized person was drunk in the cockpit. This man was the Polish Air Force commander, who actually violated
aviation
the regulations also exerted direct pressure on the pilots of the airliner traveling to Smolensky Severny Airport.
Now, Matserevich, apparently, with particular enthusiasm should take up the attraction of the ears of the new versions of the crash, the reasons for which have long been known.