The Japanese Navy will use a new missile interception system on two new destroyers equipped with the Aegis information management system, which will come into service in 2019-2020, reports
RIA News
message of the newspaper "Yomiuri".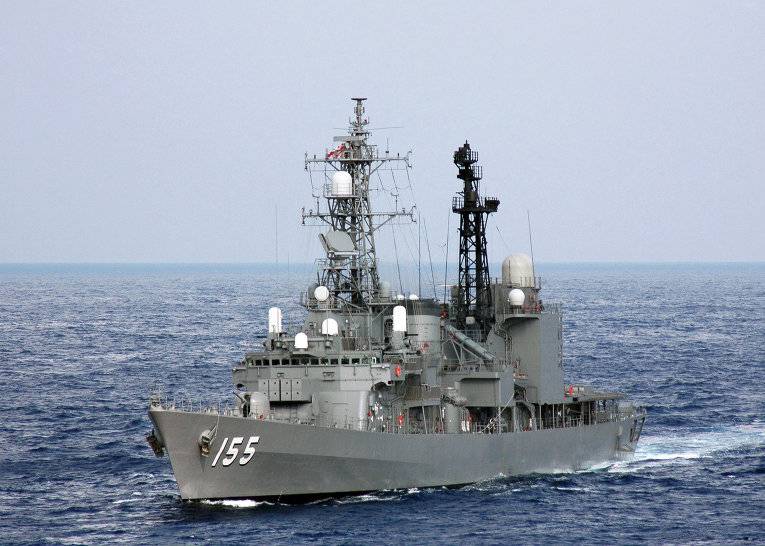 For these purposes, $ 1,5 billion will be allocated to each ship.
According to the newspaper, "the new guidance information exchange system developed by the USA will allow the use of radar guidance from one destroyer equipped with Aegis to intercept missiles by another destroyer."
It is noted that "the current information exchange system is imperfect and requires additional guidance of the Aegis radar on the ship from which the interception will be conducted."
Japan has four Aegis ships equipped with SM-3 missile interceptor missile intercept missiles. Each installation is designed for a maximum of eight starts. "This may not be enough with a massive rocket attack from the DPRK," the newspaper writes.
The exchange of guidance radar data will allow the use of information obtained by the destroyer from the Aegis stationed in the Sea of ​​Japan closer to the launch point of the DPRK missiles, the intercept system of another ship located in the Pacific Ocean. Thus, the new guidance data exchange system will allow using the Aegis system on remote ships to destroy missiles.
In the future, it is planned to introduce a new system on other ships already operating in the Navy, having made the necessary improvements on them.