Russian Helicopters Holding (part of Rostec) has scheduled testing of the latest Mi-171А2 multi-purpose helicopters at temperatures down to -50 degrees Celsius
The test program provides for 20 flights at ambient temperatures from -45 to -50 degrees Celsius and weather conditions that cause icing
- Said the press service.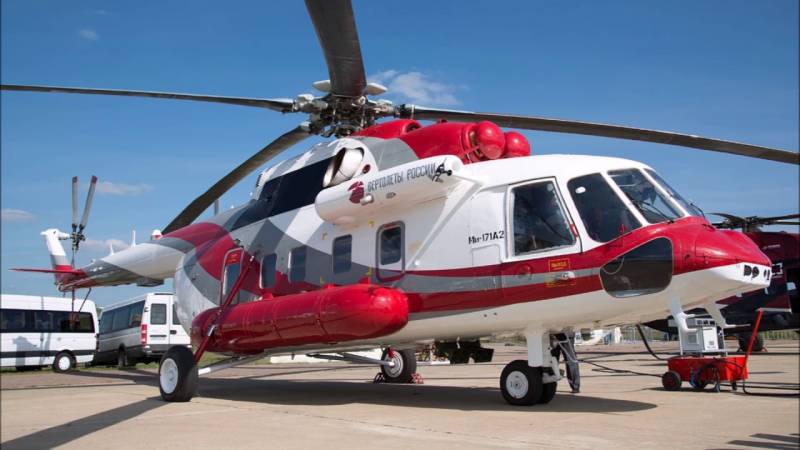 The tests of the Mi-171А2 in conditions of extremely low temperatures and icing will confirm the possibility of operating these helicopters in difficult climatic conditions, which will increase the interest of customers to the new machine.
The holding reported that test flights will be conducted in Yakutia for a month, the specialists of the MVZ them. Mile has arrived at the test site.
Mi-171А2 - helicopter of Mi-8 / Mi-17 family, more than 80 changes were made to its design relative to the base model. The helicopter is equipped with VK-2500PS-03 engines (a civilian version of engines installed on Mi-28 combat helicopters) with a digital control system. One of the most important differences of the Mi-171А2 is the new carrier system. The helicopter has a more efficient X-shaped tail rotor and a new main rotor with full-composite blades of an improved aerodynamic layout. Thus, the rotor propeller Mi-171А2 increased by more than 700 kg, which had a positive effect on the whole complex of flight performance, reports Interfax-AVN