The United States Air Force deployed three B-2 Spirit strategic bomber capable of carrying nuclear
weapon
at a military airbase on the island of Guam. It is reported by the press service of the Pacific Air Force.
About 200 privates and three B-2 Spirit are deployed at Andersen base to support Pacific Command bombers and containment missions.
- said the military on Twitter.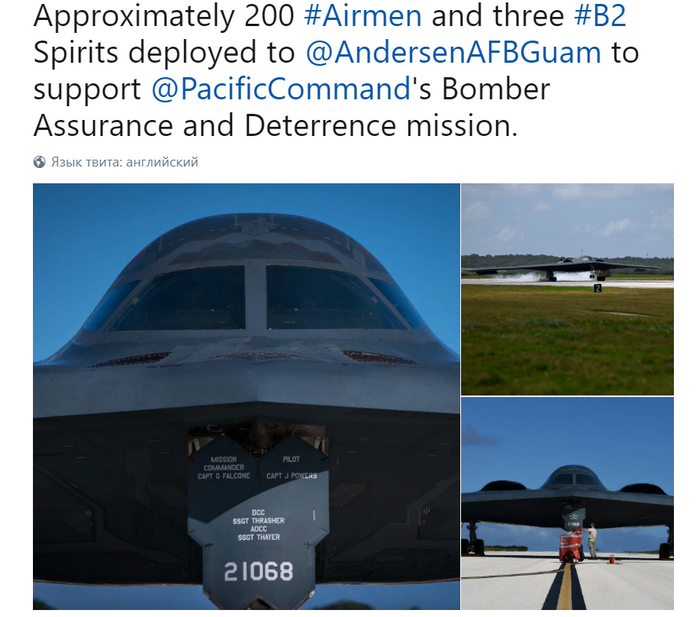 It is noted that the transfer of bombers from the Whiteman airbase in Missouri to the Andersen airbase on Guam took place as part of the regular rotation of forces in the Indo-Asia-Pacific region.
During this short-term deployment, B-2 will participate in local and regional training missions, and will facilitate the integration of (military) capabilities with key regional partners, which ensures that crews maintain high readiness and qualifications
- noted in the statement.
How long B-2 will stay on Guam is not indicated in the application.