On Wednesday, during a storm in the Caspian Sea in the area of ​​Iran's main naval base, the port of Bandar-Enzeli, the Iranian frigate Damavand was thrown onto the breakwater stones, reports
bmpd
.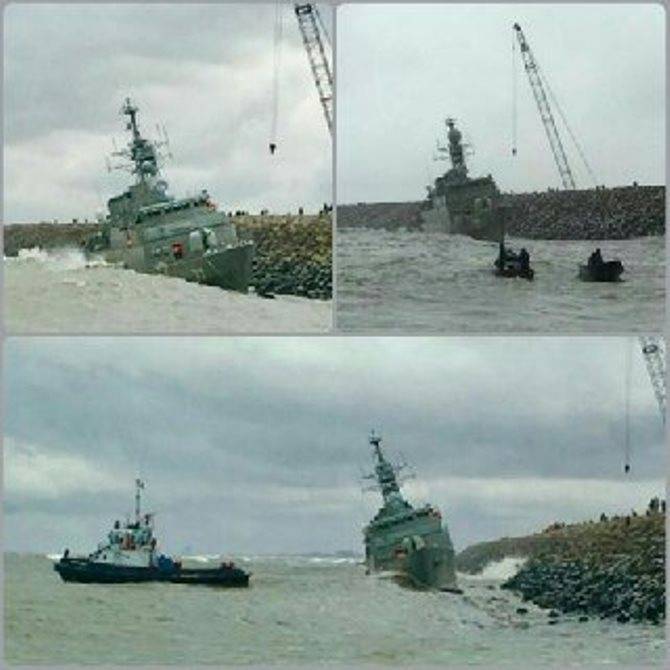 It is noted that Damavand is the largest Iranian warship in the Caspian Sea, it was accepted into the Navy in March 2015 of the year.
Judging by the photos, the ship sat on the rocks near the breakwater, and now, probably, they will pull it out with the help of tugs. The main thing is that the frigate does not tip over.
According to unofficial data, on board the ship may be dead and wounded.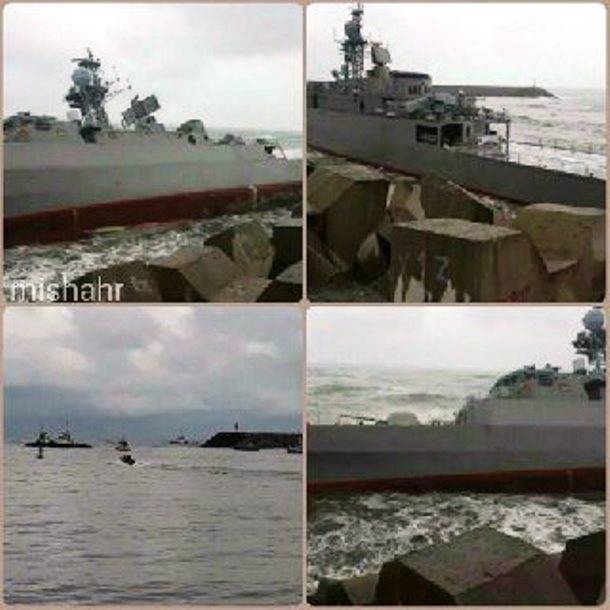 Bmpd reference: "Damavand frigate is the largest warship of the Iranian Navy in the Caspian Sea (Iran's North
fleet
) It was built by the Iranian shipbuilding company Shahid Tamjidi Marine Industries (STMI) in Bender Anzeli (commissioned on March 9, 2015) and is one of three ships already transferred to the Navy under the Mowj program (a modified copy of the British frigates of the Vosper Mk 5 project from early 1970 years). "