Russian minesweepers will arm them with domestic mine development drones. Complex "Diamond" allows seafarers to neutralize barriers from a safe distance without using the usual trawls, according to
News
.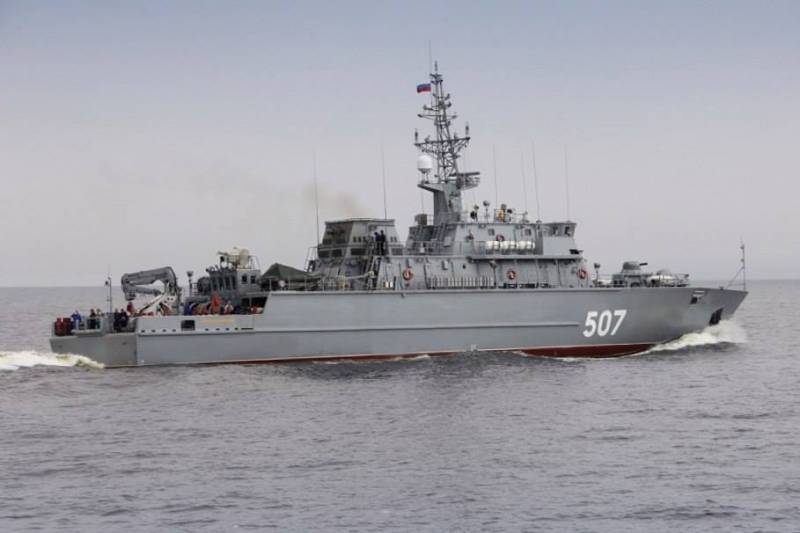 It is reported that "Diamond" was a replacement for the French crewless system, which was originally planned to be installed on the 12700 project minesweepers.
According to the newspaper, referring to the Navy Commander-in-Chief, drone tests have already been completed. The first set became part of the mine-control equipment of the minesweeper "Alexander Obukhov" in the Baltic Fleet.
"The minesweeper carries on board two small unmanned boats. Upon arrival in a given area they are lowered into the water. Thanks to the plastic case and the low-noise engine, these devices are "uninteresting" to land mines. But the boats themselves can easily detect mines using the onboard hydro-acoustic station, magnetometers and other onboard equipment, "the material says.
In turn, the boats are equipped with compact remote-controlled submersible sappers, resembling small short torpedoes. These devices are designed to destroy various types of mines.
Boats can operate at a distance of up to 10 km from the minesweeper, detecting and clearing mines at a depth from 10 to 100 meters.
In the past, mines were cleared by a trawl that was towed by a ship. To hook mine mine trawl, you have to go directly above it. It is very dangerous, even despite the plastic hulls of modern minesweepers and sophisticated degaussing systems. Unmanned Diamants will find and destroy mines without jeopardizing the ship and its crew,
told the naval expert Dmitry Boltenkov.
He added that all the leading maritime powers are very serious about the development of anti-mine forces.
Due to their relative cheapness, sea mines remain very popular and widespread.
weapons
. These products are constantly being improved, they even receive the rudiments of artificial intelligence. With mass use, they can significantly complicate the actions of even the most powerful
fleet
, especially in the coastal zone. To prevent this, we need modern minesweepers,
The expert noted.