The Ministry of Defense has begun to build up air power in the Baltic. One of the main elements of this program will be the revival of the legendary "Skyshkin" air regiment, according to
News
.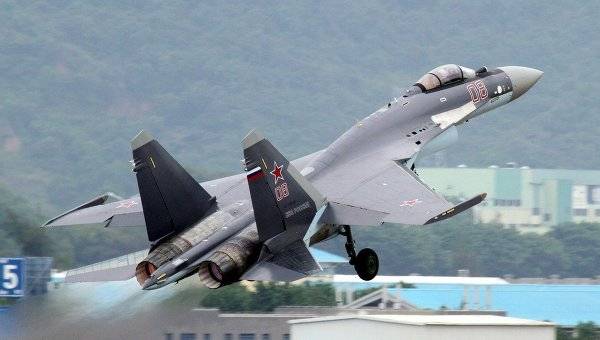 As the newspaper was told in the military department, "a decision was made in principle on the revival of the legendary 689 Guards Fighter Aviation Regiment (Gviap), commanded by many famous Soviet aces of the Great Patriotic War, including three times Hero of the Soviet Union Alexander Pokryshkin."
It is reported that the regiment will be based at the Chkalovsk airfield in the Kaliningrad region and will solve air defense tasks in the interests of the Baltic
fleet
.
"At first, the regiment will be armed with modernized Su-27CM (СМ3) fighters, and in the future it will receive a squadron of the newest Su-35," the article says.
Full
historical
the name of the reconstructed unit is the 689th Guards Fighter Sandomierz Order of Alexander Nevsky
aviation
Regiment named after Marshal of Aviation A.I. Pokryshkina.
According to military historian Dmitry Boltenkov, the regiment will become the most important component of the Russian security system in the Baltic.
First of all, Su-27CM and Su-35 are interceptors. They will be able to effectively close Russian airspace not only from airplanes and helicopters, but also from drones and even cruise missiles. As the experience of Syria shows, if necessary, fighters will be able to hit ground and air targets with high accuracy. They have in their arsenal highly effective X-31 supersonic missiles, as well as adjustable bombs,
told the expert.