Tests of engines of the American heavy rocket carrier Falcon Heavy of the SpaceX company on Cape Canaveral will take place not earlier than Thursday, transfers
TASS
Post specialized network edition of Spaceflight Now.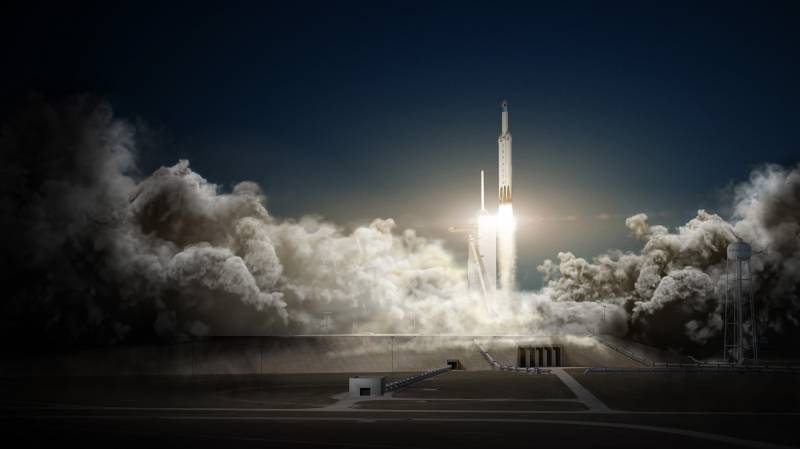 The first fire tests of the Falcon Heavy launch vehicle at the Florida 39A site are postponed at least until Thursday. The test window will open in 13: 00 according to the time of the US East Coast (21: 00 Moscow time),
the report said.
There are no reasons for the transfer of information. The initial test was scheduled for Wednesday.
According to media reports, "first, a test refueling of the launch vehicle will be carried out, and then, after checking all the systems, a static test will take place: the engines will be started, but the rocket will not detach from the launch pad". Testing will last about 15 seconds.
Earlier it was reported that Falcon Heavy is created on the basis of the Falcon 9 heavy-class rocket. It is assumed that it will be able to deliver more than 54 tons of cargo to orbit. "With more than 5 million pounds (2,2 million kilograms) at launch - which is equivalent to about 18 Boeing 747 aircraft taking off - Falcon Heavy will be the most powerful of the in-service missiles in the world," SpaceX said.