Contracts for the supply of Russian rocket engines in the United States were concluded on the 2019 year inclusive, reports
Interfax
a message from Igor Arbuzov, general director of NPO Energomash.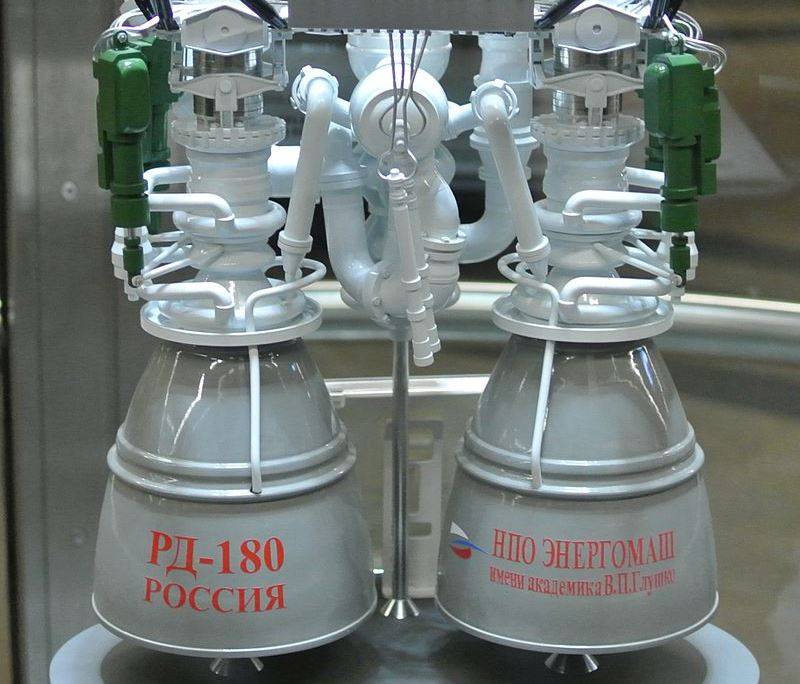 Today, foreign contracts provide more than half of the proceeds, the rest is state order. The bulk of the revenue is generated from the supply of rocket engines in the USA - РД-180 for the United Launch Alliance and РД-181 for Orbital ATK,
Arbuzov said in an interview with the newspaper "Izvestia".
According to him, there are no problems with the supply of engines - the company fulfills all its obligations.
We have contracts for 2019 year inclusive, there is a discussion of deliveries for subsequent years. Given the manufacturing cycle, we are in the active phase of negotiations with Orbital ATK and ULA. This is a very good order for us, which ensures the financial stability of the company,
stressed the general director.
Responding to a question about the possible termination of US contracts in connection with developments in the United States of rocket engines, which are intended to replace Russian, Arbuzov said:
Is there life after RD-180? Today, the company has enough contracts. In addition, we are not stopping the search for new foreign partners, we are developing new engines for promising launch vehicles.
Commenting on the negotiations with the Chinese company "Great Wall", he said that "China creates an engine close in its characteristics to the Russian RD-180, which is exported for American Atlas 5 missiles."
China is also interested in the RD-170 engine, the most powerful in the world, used in the Soviet super-heavy rocket Energia, and then in a modified form on Zenit missiles. Its further development is connected with the Russian medium-class rocket Soyuz-5 and in the future with a super-heavy rocket. China is also moving towards the creation of a carrier of a super-heavy class, which is why he is interested in our developments,
explained the CEO.
However, there is no question of selling a lot of Russian engines to China.
We understand that for China will be unacceptable form of interaction, which we use with American partners - the supply of ready-made rocket engines. If cooperation will continue to develop, then in the field of research works, the exchange of specialists, consultations in solving emerging problems,
said watermelons.