Diplomats of several member countries of the UN Security Council on Wednesday spoke out against easing sanctions against the DPRK in response to Pyongyang's decision to enter into a dialogue with Seoul, reports
TASS
.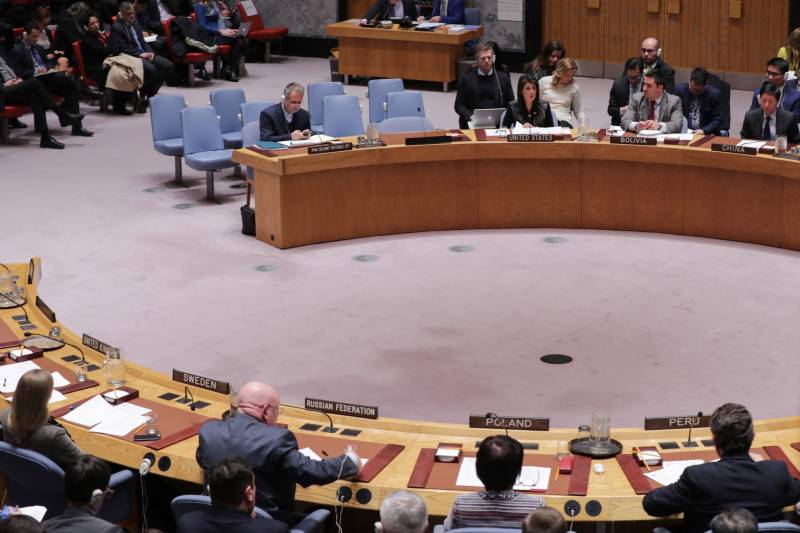 I do not think that someone is eager for this at this stage. We need them to stop their illegal activities,
said British Permanent Representative Matthew Rycroft, commenting on the possibility of lifting the sanctions on Pyongyang.
According to him, every provocative step of the DPRK deeply worries the world community.
We want these provocations and the buildup of (missile and nuclear) programs to stop, and the complete denuclearization of the Korean Peninsula,
stressed Rycroft.
The meeting was convened at the initiative of Poland and Sweden, who offered to discuss the inter-Korean talks, the first round of which was held on January 9.
According to Swedish permanent representative Olof Skoog, this is "a significant event for the Korean Peninsula".
Finally, good ones came from the region
news
and we thought that all members of the Council need to know what was discussed at the talks,
he noted.
Touching on the possible easing of the sanctions, Skogg urged "not to go so far."
He was supported by the Dutch permanent representative Karel Jan Gustaf van Oster:
We welcome it. Dialogue is always key. At the same time, sanctions and all resolutions providing for these sanctions should be implemented as efficiently as possible.