In the coming years, American designers must create a prototype of a lightweight mobile armored fire support vehicle (MPF), which will not only compete with the Russian self-propelled Sprut-SD anti-tank gun, but also change the course of hostilities on land, reports
RIA News
Post National Interest.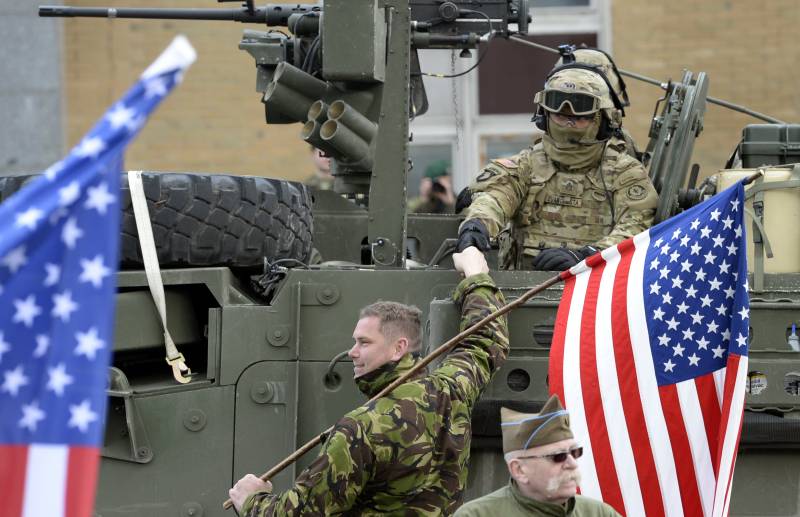 MPF will help the infantry on the roads. The mobility of such combat vehicles will provide you with fire support and protection, which will allow you to strike at the enemy before he stops your progress,
quotes the publication of the words of the Deputy Chief of Staff of the US Land Forces, Ricky Smith.
At the same time, the general did not mention the exact weight of the machine being developed, however, he stated that when it was created, the military "would strive to achieve the optimal combination of power, mobility and survivability of military equipment." According to him, this prototype "will surpass Russian samples, including in terms of survivability."
According to the publication, the development of a new prototype is due to the fact that the M1 Abrams, which are the main combat
a tank
, "They are not always able to provide infantry with fire support due to heavy weight and mobility restrictions."
One of the main qualities of the new machine should be the ability to quickly transfer.
"Rapid transfer is particularly important in the European region, where Russian troops, for example, may be in close proximity to NATO forces," the author writes.
The new military equipment, which is attributed to the "light tank" category, according to the American military, "will surpass the Russian self-propelled antitank gun" Sprut-SD "2С25", which is equipped with 125-mm smooth-bore gun and weighs about 25 tons.
It is expected that contracts for the creation of prototypes will be concluded in the 2019 year, with the first samples will be made in the next 14 months, the newspaper writes.