Today, in Estonia, the military-sports event "Landing Utria" starts in the "jubilee" 20 for the first time, in which Estonian military personnel and security forces of foreign countries take part. The event is positioned as a "game and reconstruction."
"Utriah Assault" refers to the events of 1919 of the year, when Estonian and Finnish military personnel landed near the settlement of the same name and attacked the formations of the Workers 'and Peasants' Red Army, going to their rear. As a result, the Red Army had to retreat from Narva. This fact in modern Estonia is celebrated as a holiday of "big victory".
The reconstruction activities will be attended by 25 teams, which represent various Estonian and foreign security forces. In particular, at the events, teams of the Estonian Border Guard, the police, the National Defense League will be presented.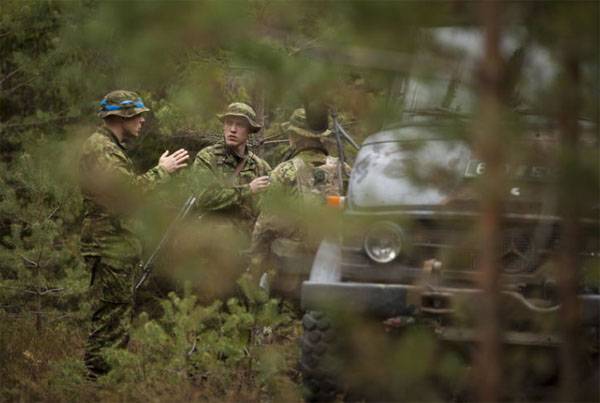 As foreign participants - their servicemen from Latvia, Poland, Finland, Britain.
About the event tells
RIA News
:
Participants in the game, overcoming various obstacles, must travel the 60-kilometer route through the territory of the local governments of Ida-Viru County in northeastern Estonia, moving towards Narva, as it was in January 1919.
The Estonian press enthusiastically describes the upcoming military
historical
reconstruction. At the same time, military reconstructions of how the Red Army, together with the local militia, expelled the Nazis from the Baltic states, have never been carried out in this country in recent years.