Ukrainian media reported that the nationalist regiment "Azov" (* banned in the Russian Federation) is trying to get rid of information relating to the receipt of its militants
weapons
American production. Recall that earlier in the "Azov" boasted that they had long received lethal samples of American weapons. It was about grenade launchers. Moreover, in the command of the Ukrainian National Guard, prior to the publication of the press service of the "Azov" itself about the presence of lethal weapons manufactured by the USA, the existence of such weapons was denied.
From the message of UNIAN:
The press service of Azov has removed material from its website, which told about the PSRL-1 division of American grenade launchers. In the National Guard of Ukraine, before the above-mentioned publication, denied the presence of the PSRL grenade launchers at the "Azov" regiment.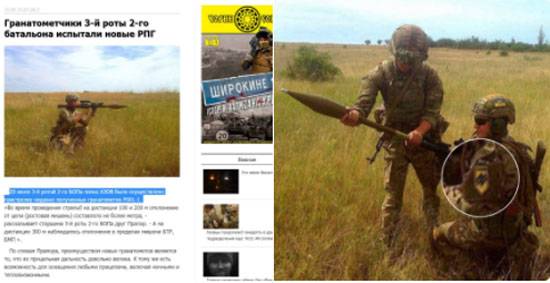 We are talking about the publication of 22 in July last year, when it was announced that in the 3-th company of the 2-th battalion passed the tests of the "new RPGs". There is no material for this hour on the site, but it remains in the Google cache.
It should be noted that about a hundred PSRL-1 grenade launchers to Ukraine were sold by the American company AirTronic. The lethal weapon almost immediately turned out to be in the Donbas.
The PSRL grenade launcher is an updated version of the Soviet RPG-7, created in the USA.