Parts of the engineering troops of the ground forces of Russia began to receive modern multifunctional river boats IDK. This technique will become indispensable in the course of combat and training tasks to overcome water obstacles, conduct reconnaissance, transport troops and various cargoes.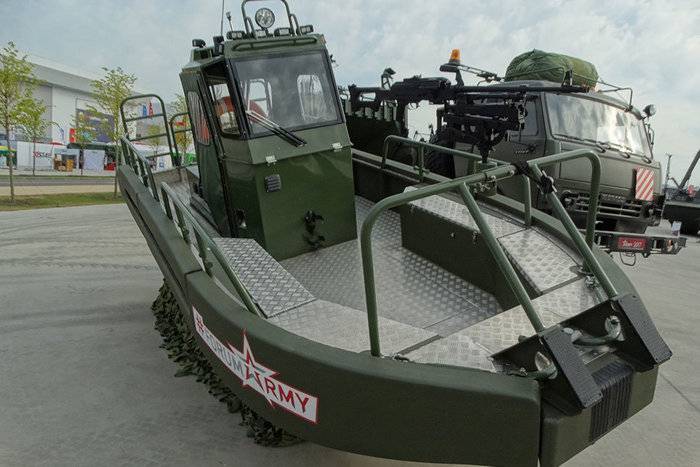 The novelty of the domestic defense industry has a light and at the same time durable welded aluminum housing. Its length is 5,8 m, width is 2,25 m, draft is average - no more than 0,4 m.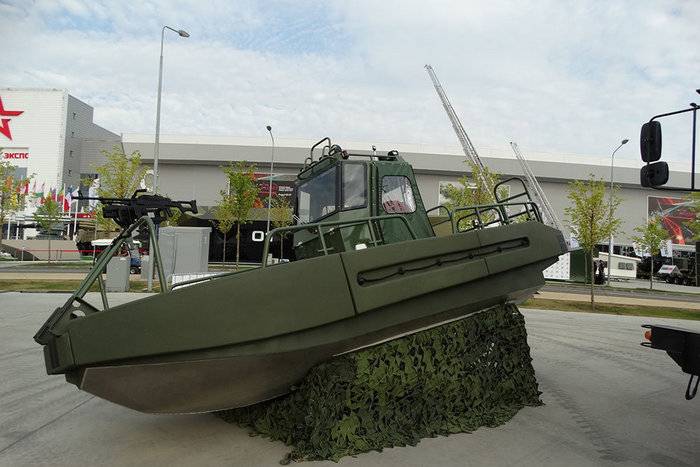 The boat has a diesel engine with a capacity of 170 l. with. With a net weight of 2, it can transport up to a ton of cargo or up to 8 paratroopers. The maximum speed of the DCO reaches 50 km / h, while it remains unchanged even when loaded on 50 percent.
High speed and a large number of places for the assault allow the IDK to be used to transport the personnel of the units through water barriers and evacuate wounded soldiers. For fire support and self-defense possible installation of machine-gun armament.
The boat is also intended for servicing river outposts, engineering reconnaissance of water obstacles and ensuring diving descents when performing underwater works, reports "RG-Sila"