The US authorities are not going to go for diplomatic recognition of that part of Syria, which is located east of the Euphrates River and is controlled by opposition forces, reports
TASS
Statement by US Assistant Secretary of State for Public Diplomacy and Public Affairs Stephen Goldstin.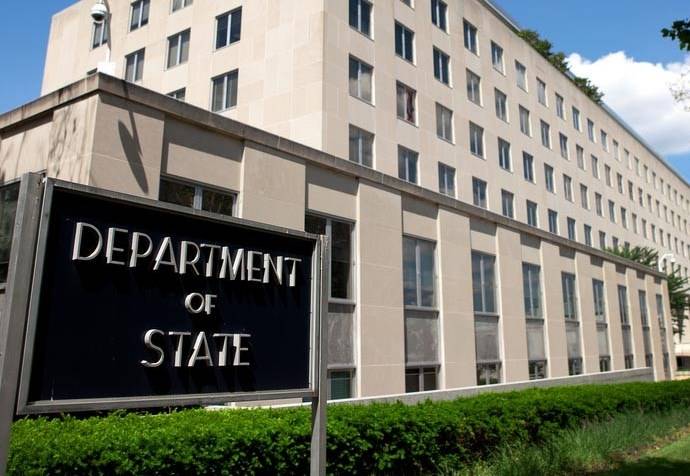 The diplomat was asked to comment on publications in the Middle Eastern press, which say that Washington is taking steps towards diplomatic recognition of the territory of Syria east of the Euphrates, which is under the control of the opposition forces of Democratic Syria (SDF).
(Washington's position is) that we support the territorial integrity of Syria, as well as united democratic Syria, which protects the rights of all groups (people),
said goldstein.
He assured that the United States advocates that the future of Syria will be determined by its citizens.
It is important that the future of Syria is decided by the Syrians in accordance with the political transition (to the new government in Damascus) and the electoral process, enshrined in UN Security Council Resolution 2254,
stressed the diplomat.
In this regard, he was again asked whether "the United States plans to go for diplomatic recognition of any part of Syria."
We would urge all the Syrian parties to work together in a manner consistent with the task of moving the UN-led political process forward.
answered goldstin.
About the fact that the United States allegedly intend to take steps in the near future, aimed at diplomatic recognition of the region that is in the hands of the VTS, wrote inter-Arab newspaper Asharq Al-Awsat on January 7. The publication referred to the statements of some high-ranking Western representative. According to him, this refers to the region east of the Euphrates River, whose area is about 24 thousand square meters. km The interlocutor of the newspaper argued that the US administration is currently developing a new strategy for Syria, including these plans.