In Israel, responded to the statement of the deputy of the Latvian parliament, who announced that "persons with certain surnames" are against the transfer of schools of Latvia to study exclusively in Latvian. We are talking about the deputy of the Sejm from the National Association faction, Aleksandr Kirshteins, who agreed to include all those who defend the right to study in Russian to Zionists, and the Russian language "to the language of international Zionism along with Yiddish and Hebrew."
Kirshteins, who, apparently, refers to himself as "true Latvians," said that people who advocate preserving Russian-language instruction in Russian schools in Latvia are "non-Latvian surnames." Such examples were given by the deputy of the Seimas (Parliament) of the European Union:
Zhdanok, Gilman, Pliner.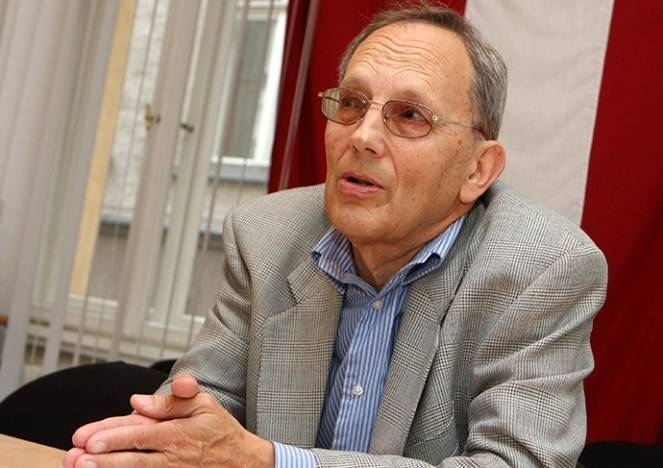 These statements of the Latvian deputy reacted on the pages of the Israeli edition
Times of Israel
.
The publication noted that anti-Russian statements continue to be heard in Latvia against the background of "Vladimir Putin's actions". As if before Putin, there were no anti-Russian statements and persecutions of Russian speakers in Latvia ...
In the same material, the readers were reminded that Latvia is the only EU country where the march of Nazi accomplices is actually held on official principles.
For reference: Kirsteins is known for his statements about how "Russia is lying, stating that in World War II it was at war with fascism."