The Turkish Defense Ministry has concluded a contract with the Franco-Italian consortium Eurosam, as well as the companies Aselsan and Roketsan to work out the TTZ in the framework of the project of the long-range Turkish air defense system / missile defense, reports
TSAMTO
.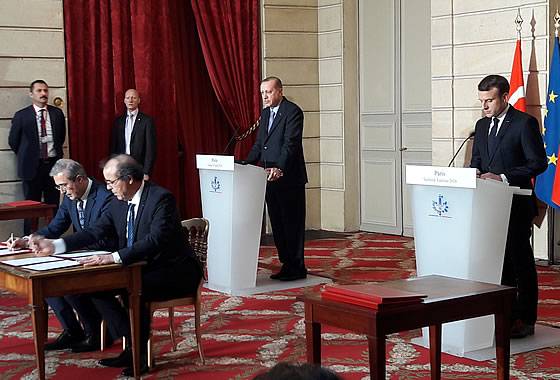 It is reported that "the stage of development of the TTZ will be implemented within 18 months in order to prepare a contract for the development and production of a promising air defense / missile defense system that meets the requirements of the Turkish Air Force."
The signed contract paves the way for the launch of the Long Range Air and Missile Defense Program. System development will be completed by the middle of the next decade.
"It will make it possible with the use of modern means to counter the most" complex "threats (low-profile aircraft, UAVs, cruise missiles and ballistic missiles). The system will meet the basic requirements of the three countries (France, Italy and Turkey), which will allow Ankara to apply it fully autonomously, as well as provide an opportunity to choose the level of integration within NATO, "the material says.
The joint work in the field of air defense / missile defense is expected to support Turkish aircraft and missile development programs, as well as open up prospects for exports and long-term cooperation between Turkey, Italy and France.
The publication reminds that Ankara has already signed an agreement on the acquisition of Russian systems C-400. Delivery of the first missile defense system is scheduled for 2019 year. This purchase in the capitals of a number of Western states was qualified as a challenge to the Alliance, given the worsening relations with Moscow because of the situation in Ukraine and Syria. It was stressed that the Russian system cannot be integrated into the NATO air defense / missile defense system.
However, according to experts, "the purchase of C-400 will provide Turkey's missile defense in the short term, while a joint project with France and Italy to develop a promising air defense / missile defense system that complies with NATO standards is designed for a longer period."
At the same time, Ankara believes that the presence of competition will enable them to achieve more favorable conditions for the sale and transfer of technology from potential suppliers.