Strategic heavy nuclear submarine of project 941UM "Shark" "Dmitry Donskoy" North
fleet
used to test the Bulava intercontinental ballistic missile (ICBM), it will remain in the combat strength of the navy, said Navy Commander-in-Chief Admiral Vladimir Korolev.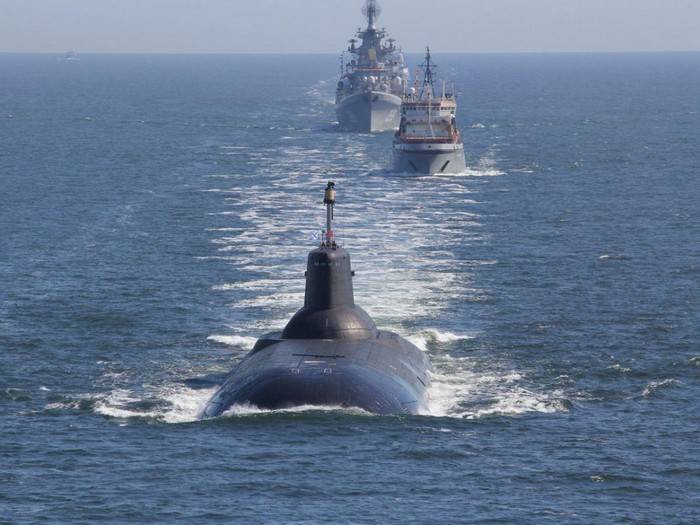 Dmitry Donskoy "will be part of the Navy (Navy)
- said the commander-in-chief in an interview with the Zavod magazine of the Sevmash enterprise.
In 2017, Dmitry Donskoy made a unique inter-fleet transfer to the Baltic, where he took part in the Main Naval Parade in Kronstadt, after which he returned to the place of permanent stationing.
According to open sources, the displacement of the world's largest nuclear submarine is almost 50 thousand tons. Initially, the missile carrier was armed with the 20 ICBM of the D-19 complex, then it was reequipped for testing the Bulava ICBM.
Six submarines of the 941 project were built on Sevmash. In the combat structure of the Navy, only Dmitry Donskoy remains at present. Three hulls were disposed of (with the assistance of the United States), two boats are on the list, reports Interfax-AVN.